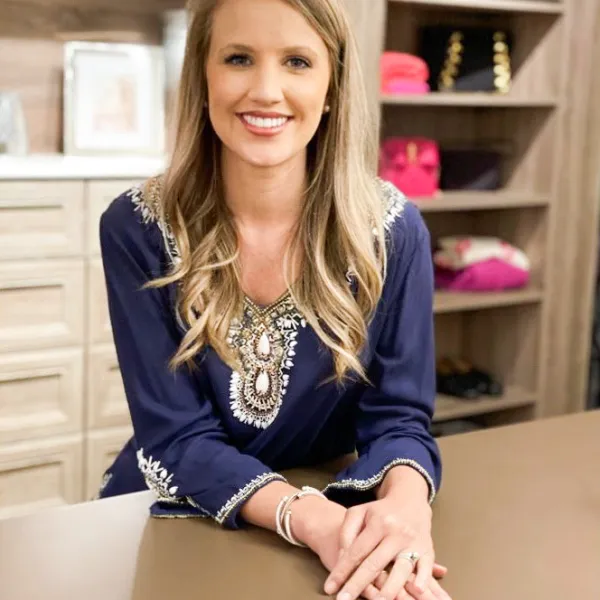 Danielle
Vice President, Artisan Nashville
Brentwood, Tennessee
Currently residing in Brentwood, Tennessee with her husband and three fur children, Danielle is Artisan Custom Closets' first design consultant in Nashville, Tennessee. Danielle's passion can be found in home projects, bringing new life to old furniture and spaces.

Danielle graduated from Kennesaw State University with a bachelor's degree in Chemistry and met her husband there as well. After getting married, they moved to Sacramento, California where she worked as an account manager at a pharmacy.
Her love for home projects and design prompted a career change and brought her to Nashville where her family fell in love with Music City. Professionally, Danielle strives to connect and build relationships with each customer she encounters. Danielle's goal is to provide an exceptional experience and help clients achieve their dream results.
Personally, Danielle is most passionate about being successful in her career and continuing to maintain quality relationships with her family and friends. She enjoys UGA football, Atlanta Braves baseball, barre class and shopping in her spare time.

"Artisan takes every detail into account to ensure that all spaces function the best, so that the chaos is limited, and efficiency is optimized for each customer."
Danielle looks forward to building onto Artisan Custom Closets' Atlanta success in the greater Nashville area.