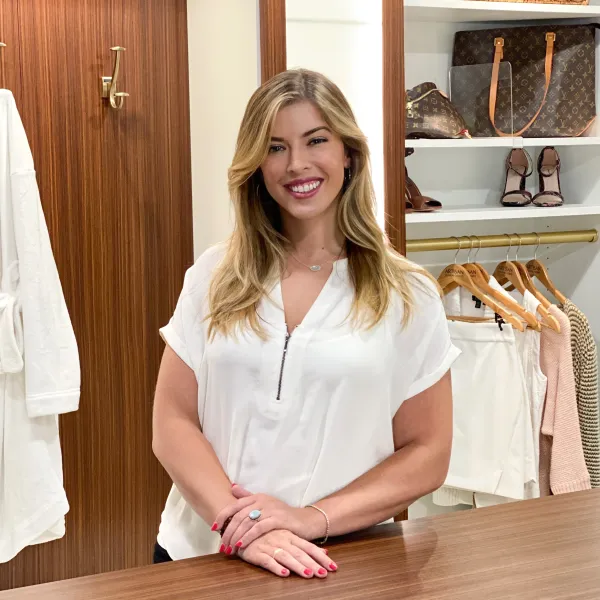 Hayley
Senior Design Consultant
Nashville, Tennessee
Hayley is an experienced designer and began her career as a senior living designer in Cleveland, Tennessee. Hayley moved back to the Nashville, Tennessee area after accepting a senior interior designer position at a local company. This move enabled her to be closer to her parents and twin sister.
It was in this role, that Hayley became fascinated by the impact lighting has within a space. She became immersed in learning about lighting and becoming active within the greater Tennesse design community. Now a senior design consultant at Artisan Custom Closets, Hayley's passion is building relationships with clients and making her clients' visions come to life.
"You start and end your day going through your closet. Finding the client's flow of organizing and helping make it functional while incorporating aesthetics of interior design is my true passion," she said.

Personally, Hayley loves to be around friends and family. She enjoys Predators Hockey, Nashville Sports League, kayaking, boxing, live music, and finding the newest restaurants in town.
Hayley is originally from Franklin, Tennessee and recently bought her first home in Nolensville, TN.