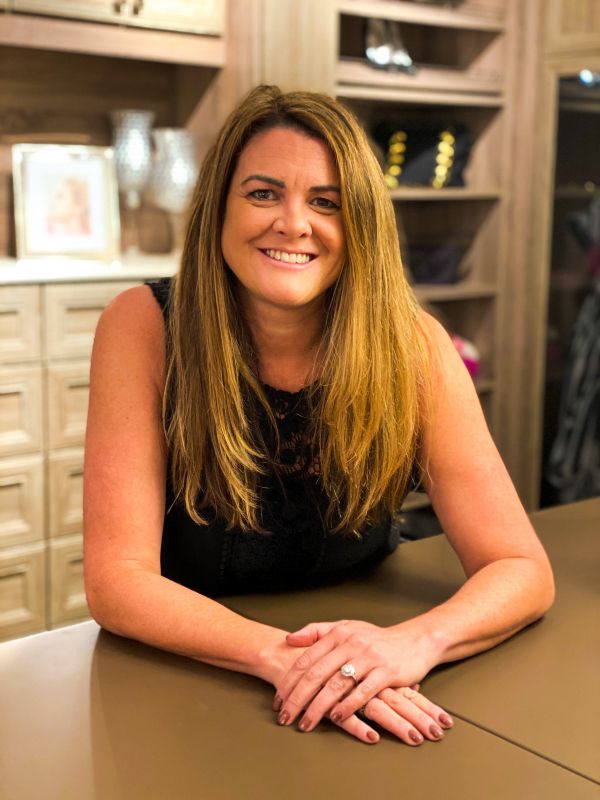 Jennifer Beavin
Senior Design Consultant
Roswell, Georgia
Originally from New Jersey, Jennifer currently resides in Roswell, GA with her husband Jeff and their blended family of 4 girls and 3 boys. While her last name Beavin does rhyme with the amount of kids she has (7), she credits excel spreadsheets for keeping her life functioning through the chaos.
In turn, Jennifer is passionate about offering creative organizational solutions that helps her clients make their ideas come to fruition while also maximizing space and functionality. One of Jennifer's best friends raved about working with Artisan Custom Closets and suggested she would be a perfect fit. With over 20 years of TV advertising experience, Jennifer decided to see if her creativity and organization skills would translate into offering clients efficient use of their space that they have ever imagined.
Jennifer enjoys yoga, crosswords, watching sports with her husband and photography that focuses on fashion, food and architecture. While growing up in the north and living in the south, Jennifer has a good mix of support for the Atlanta Falcons and New York Giants, the Atlanta Braves and New York Mets as well as the Atlanta Hawks and New York Knicks. Jennifer's favorite team however is her alma mater the Georgia Bulldogs.