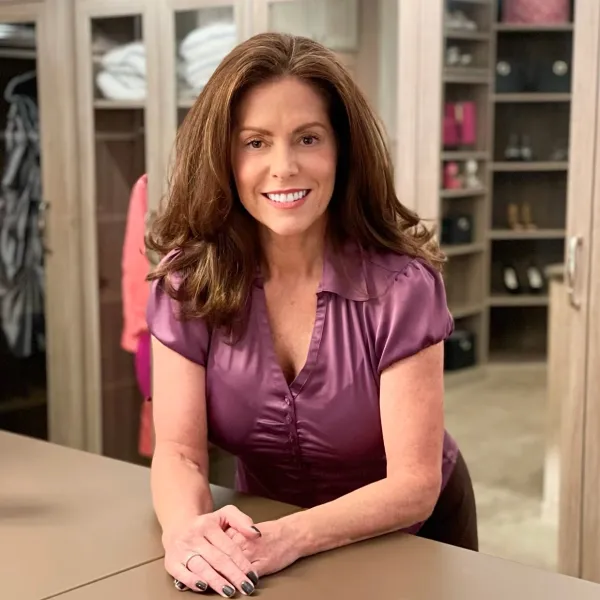 Linda
Senior Design Consultant
Smyrna, Georgia
Linda relocated to Georgia from Charleston, S.C. in 2000. She has lived in serval towns both inside and outside the perimeter until settling in Smyrna.
Linda loves the small-town vibes of the suburbs, and the big-city glitz of Metro Atlanta. As a former real estate agent and real estate photographer, the exciting transition to Artisan Custom Closets blends the art of her creative eye, combined with her attention to detail while collaborating with her clients to design spaces with chic functionality and elegance.
With Linda's process you will feel heard, empowered, and confident with your selections. Her instinctive passion for a beautifully organized space will have you feeling at ease and stress-free - "I love getting to the heart of the space and creating the vision with my clients."
Linda is your designer from start to beyond the installation- she is thrilled when she receives clients' videoed spaces, images, testimonials, and gracious referrals.
Linda's social activities include hiking along the Chattahoochee River, attending Braves Games at nearby Truist Park, fine dining at serval stylish restaurants in the "Smyning's" area, and most importantly spending time with her kitty sidekick Lucius Maximums.