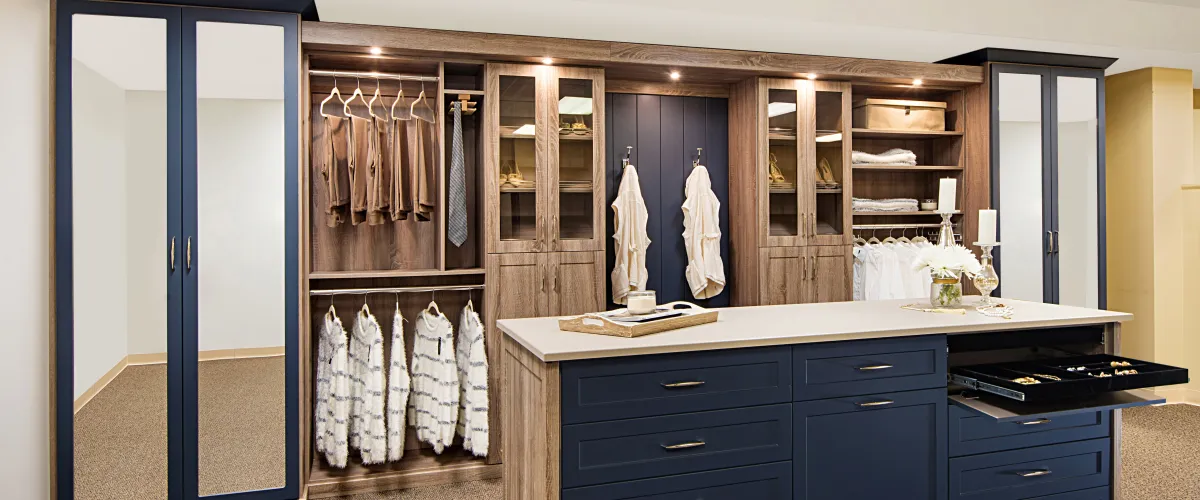 ClosetSystems Designed, Built & Installed Just for Your Home in Brentwood, TN
Getting organized isn't always easy. After years of living in your home in Brentwood, Tennessee, you've likely accumulated a lot of clutter that distracts from your home's interior design and simply gets in the way. Artisan Custom Closets is here to help. We are a local storage and closet system designer offering truly custom solutions so you can get organized once and for all. When you partner with us, you can expect a tailored experience from start to finish, including:
Closet Design
Artisan Custom Closets strives to make the closet design process seamless and enjoyable. You'll work with an experienced designer who will visit your home, take measurements, and thoroughly explain all of the options that are available. We have experience creating closet storage and closet systems for every space in the home, including walk in closets, master bedrooms, children's rooms, garages, mud rooms, home offices, and many others. With so many accessories and design options to choose from, it will be easy to create the closet of your dreams.
Once your designer has come to understand exactly what you want, we'll get to workreating a photorealistic CAD design of your closet system. This will allow you to see exactly what the finished product will look like and make adjustments until you are 100% satisfied.
Manufacturing
We're the only closet company in the area that manufactures our own parts. Using premium components, including environmentally friendly melamine, we not only carefully control for quality, but we also custom-build our parts for each project.
Installation
When it comes to installation, Artisan Custom Closets adheres to the highest standards of craftsmanship and professionalism. Our installers are full-time, highly experienced specialists who take extreme care to ensure every component is flawlessly installed. What's more, we're the only closet company in the area to offer an optional "Prep & Paint" package—we will patch and paint the area where your new closet or storage system is being added, giving it a fresh look before installation.
Contact Us
Let the experts at Artisan Custom Closets create the closet system you've always wanted at your home in Brentwood, TN. Contact us today to schedule your free design consultation.
Phone: (615) 800 - 2199
*Our showroom is currently available by appointment only.
Showroom Address
55 Willow Street
Nashville, TN 37210
What can Artisan Custom Closet provide for you?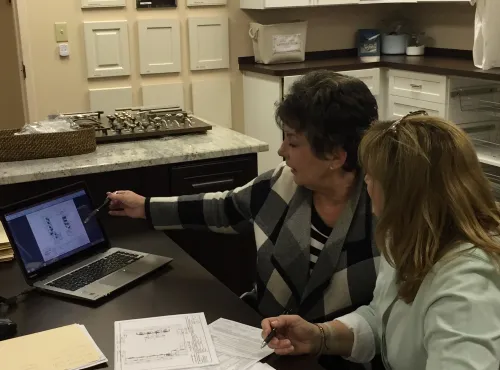 Designs
See numerous stunning Artisan design samples in a wide variety of styles, with the highest quality of materials and workmanship.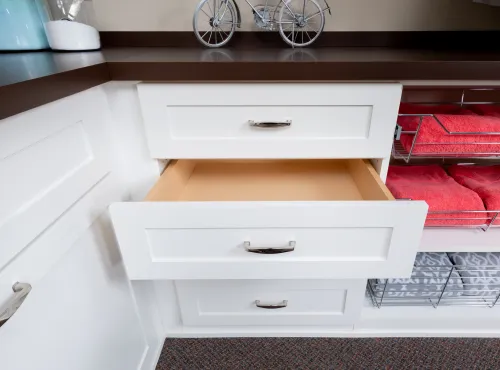 Features
Browse a wide variety of samples of luxurious wood finishes, glass treatments, and specialty materials. See our large selection of door and drawer designs, pull-out storage features, and hardware styles, from traditional to ultra-modern.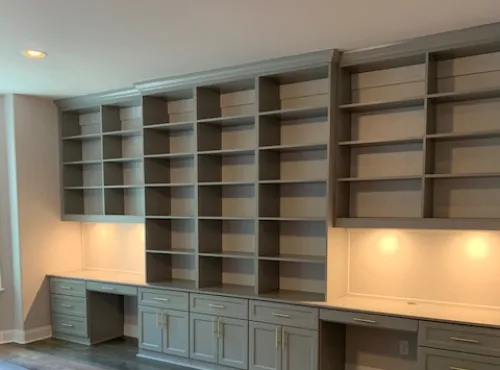 Lighting
Discover the extraordinary differences that lighting choices make in a custom closet designs. See numerous area, wall, shelf and accent lighting examples, and switch feature options.
Start Your New Closet with a Free Consultation
You may be just beginning to look at possibilities for an upgraded closet system in your home. Or, you may be ready to have a custom closet design created to fit your space. Either way, visit Artisan Custom Closets, and have a great time exploring the vast array of options available for state-of-the-art closets your Brentwood home!

Contact - Or, call Artisan Custom Closets to make an appointment, so that we can make sure someone is available to meet with you when you arrive.

Hours
By Appointment Only
Custom Closets in Brentwood
Your Artisan design consultant will help you choose the perfect closet style and finishes to match your personal needs, preferences, lifestyle, budget, and home interior build and décor. Then, Artisan will provide you with an attractive, ideally functional closet space for your home or office, or a spectacular new pantry, garage, laundry room, or other custom storage.