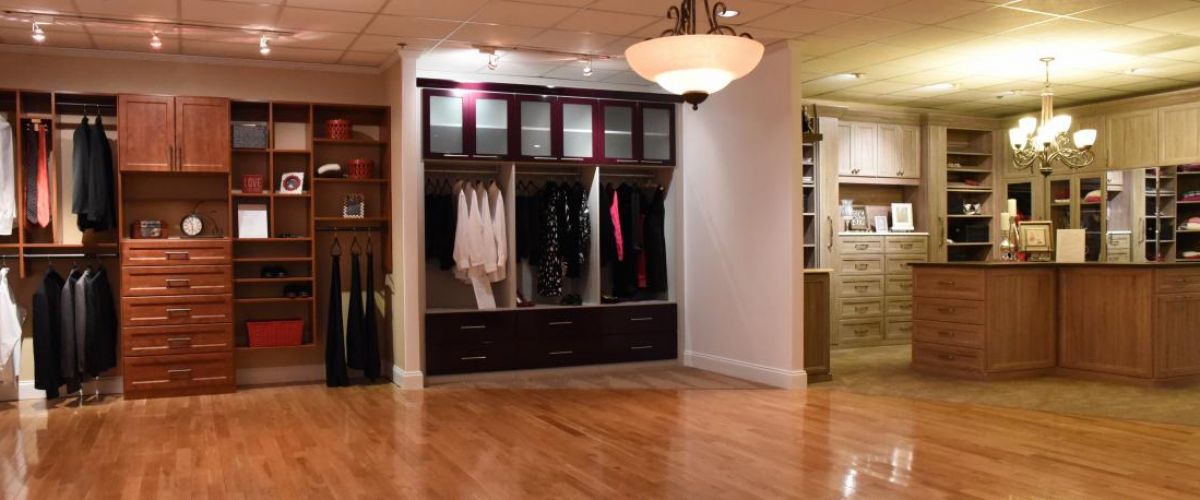 Closet Space Design
Atlanta and Nashville

Custom Closet Design Process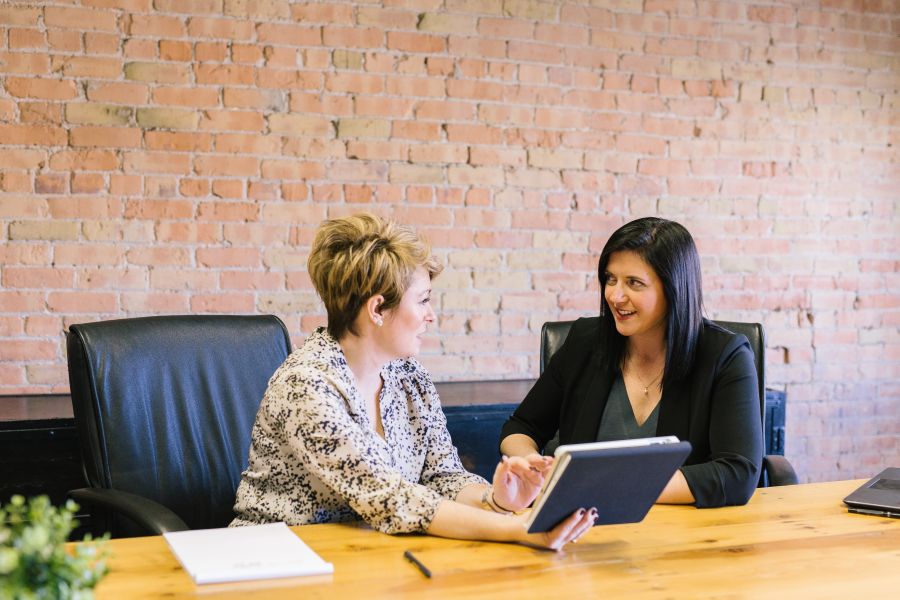 Free Design Consultation
We begin our custom closet design process with a free in-home consultation to discover your needs.
We found that taking an inventory of the closet or storage areas you want to organize and listening to your needs and wants is the best initial approach. Your Artisan Custom Closets Design Consultant in Nashville or Atlanta will walk through how you use your space, inventory your clothing items, shoes, scarves, and other accessories, and measure the entire area in order to create the best design to maximize your closet storage system. We service the entire metro Atlanta and Nashville areas as well as the Lake Oconee area in Greensboro . . . we bring the showroom to you!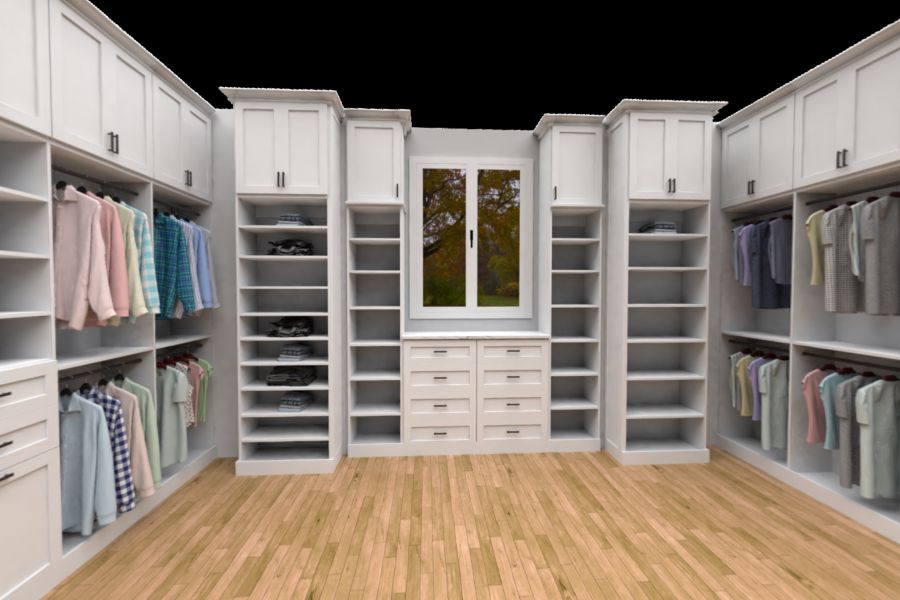 Customized CAD Designs
We present customized CAD designs of our vision of your dream space
Your Design Consultant will sit down with you and review our design with easy-to-read 3D drawings of your closet storage systems. We show you what's included and discuss possible design options. This is also the stage of our custom closet design process where we can present pricing. After you have agreed on the design, it's time to get down to details! Artisan Custom Closets has more than 40 solid and wood grain colors from which to choose, as well as textured melamine materials that look and feel like real wood. You will also select your door and drawer face style (we have dozens of options), your decorative hardware, and the finish color for rods and accessories such as belt racks, tie racks, and valet poles. These details add the perfect finishing touch to your new closet system.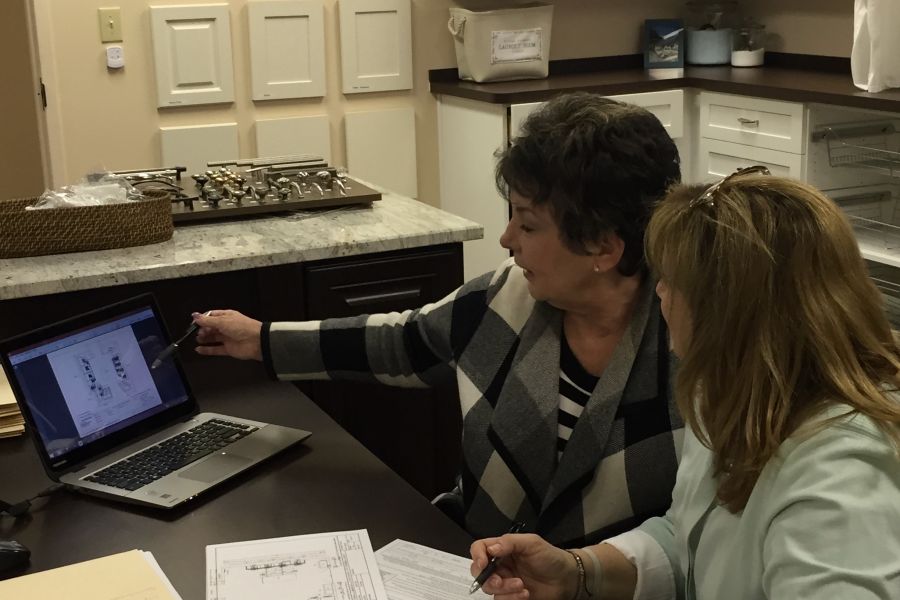 Personal Design Consultant
Your personal Design Consultant will follow through every step of the way
Once the custom closet design process and final selections are complete for your new closet or storage system, your Design Consultant will provide you with a contract for the space(s) to be manufactured. Once Artisan Custom Closets receives your contract, we will order your closet materials and accessories, complete the engineering process, and manufacture your custom storage system at our facility in Marietta, Georgia. We will call you to schedule your installation within five business days of receiving your contract and deposit.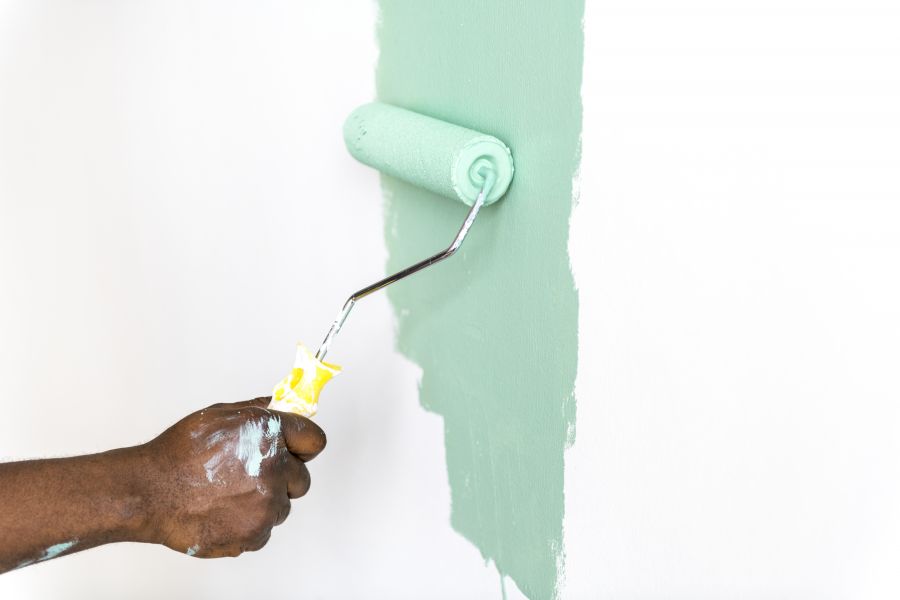 Preparation and Paint Service
If you're like many of our customers, your closet walls haven't been painted in years! Additionally, the demolition of your existing shelving - especially if you currently have a wood closet or storage system-can leave large holes and unsightly unpainted areas. This is why Artisan Custom Closets offers a "Prep & Paint" package! Your closet or space will be completely patched and painted a day or two prior to your installation, giving you a fresh, clean area. We perform this service at a minimal cost based on the size of your room and your ceiling height. Please ask your Design Consultant for details. (Available in the Atlanta market only; coming soon to Nashville.)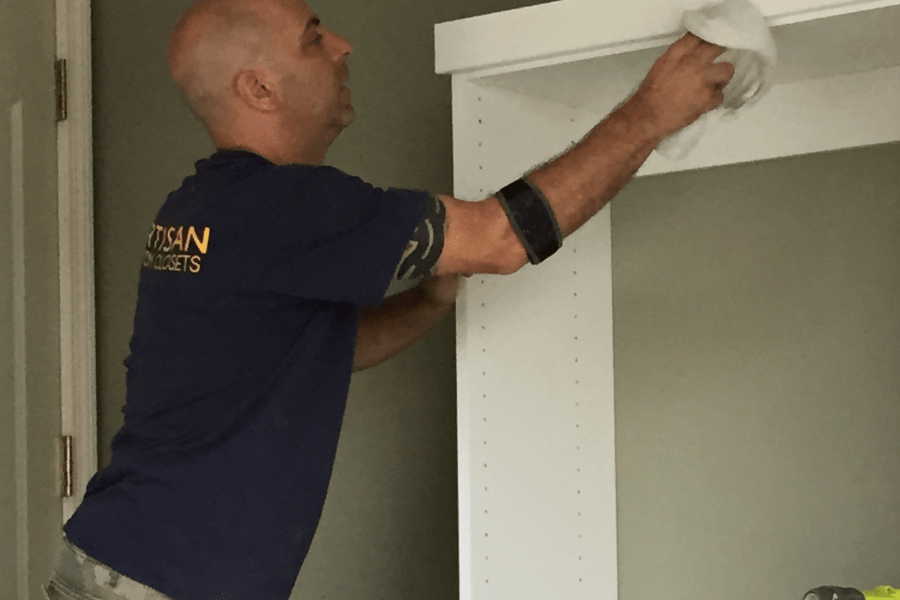 Installation Day!
Our installers are all Artisan Custom Closets employees, never subcontractors or temporary employees. Our average installer has 10 years of experience installing custom closet systems and it shows in the final product! Most jobs are completed in one day; however, if you are having multiple closets or storage systems renovated, the job may be scheduled over multiple days.

Whether this is your first, second, or tenth custom closet project, it is our goal to provide an excellent custom closet design process and a customized storage system for you and your family. Call Atlanta and Nashville's only true custom closet company . . . Artisan Custom Closets.