Beautiful Walk-in Closet Systems Installed in Brentwood, TN
Your walk-in closet is a vital part of your home and your daily routine. Keeping it organized and aesthetically pleasing is an easy way to reduce your stress and improve the functionality of your home. The expert designers at Artisan Custom Closets can help you achieve this with beautiful walk-in closet systems that are sure to satisfy your unique preferences and needs. We have been serving the Brentwood, Tennessee, area for more than 10 years and are eager to show you why we are known for our superior customer service and attention to detail.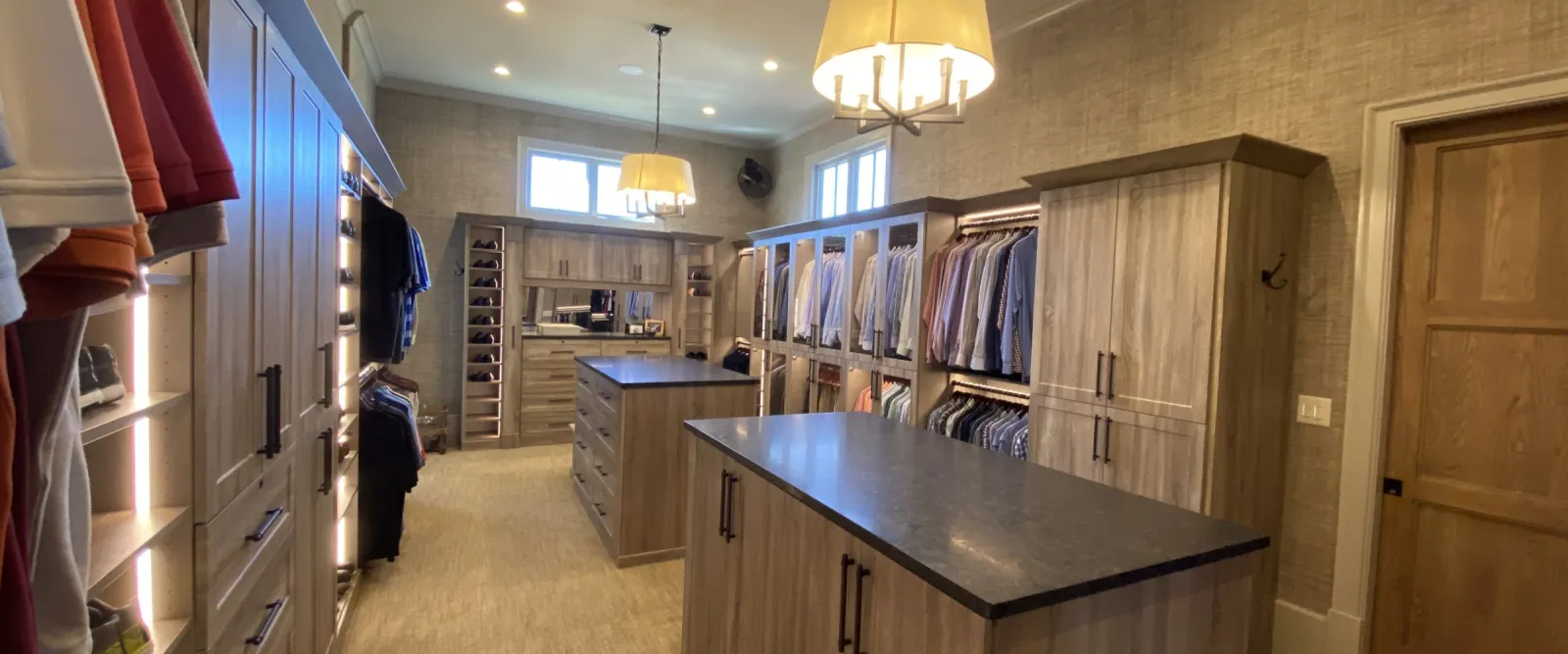 What Is a Walk-in Closet System?
A walk-in closet system helps you make use of every bit of space in your closet while improving its appearance and organization. Common components of walk-in closet systems include shelves, cabinets, and drawers. At Artisan Custom Closets, we offer beautiful custom walk-in closet systems that can help beautifully display your possessions while also keeping your closet tidy.
What Makes Us Different?
Any home improvement project can seem daunting, especially if you are not working with the right company. At Artisan Custom Closets, we ensure all of our customers have a positive experience for the entire duration of their walk-in closet organizer system installation, but what makes us stand out from others? We are a locally owned closet company and take pride in manufacturing all of our parts to ensure they're of superior quality. We also have an exceptionally experienced staff. The owner of Artisan Custom Closets is one of just five Master Designers in the United States, and all of our designers are also certified by the Association of Closet and Storage Professionals.
We Can't Wait to Hear From You
If you're interested in learning more about closet systems for walk-in closets for your Brentwood, TN, home, contact Artisan Custom Closets today to schedule a complimentary in-home consultation. Our friendly staff will help answer all your questions and get you one step closer to the closet you have always dreamed of.
What can Artisan Custom Closet provide for you?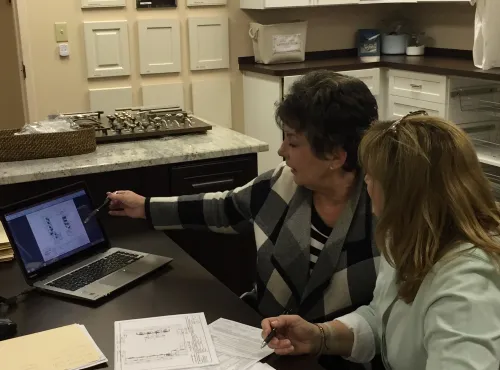 Designs
See numerous stunning Artisan design samples in a wide variety of styles, with the highest quality of materials and workmanship.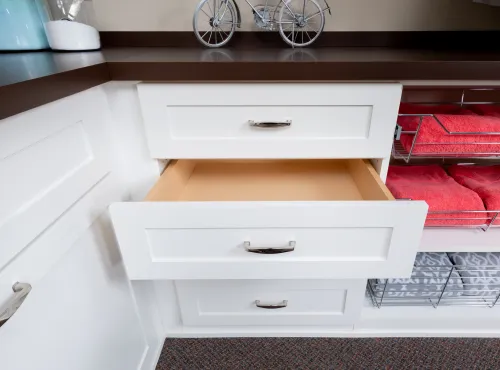 Features
Browse a wide variety of samples of luxurious wood finishes, glass treatments, and specialty materials. See our large selection of door and drawer designs, pull-out storage features, and hardware styles, from traditional to ultra-modern.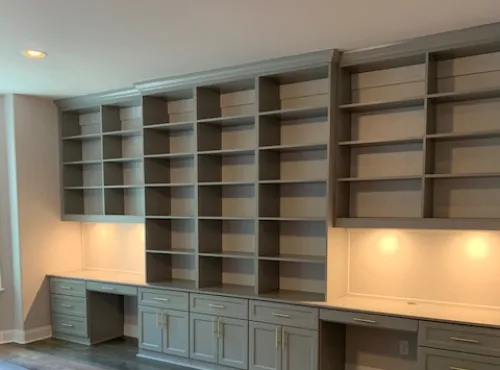 Lighting
Discover the extraordinary differences that lighting choices make in a custom closet designs. See numerous area, wall, shelf and accent lighting examples, and switch feature options.
Start Your New Closet with a Free Consultation
You may be just beginning to look at possibilities for an upgraded closet system in your home. Or, you may be ready to have a custom closet design created to fit your space. Either way, visit Artisan Custom Closets, and have a great time exploring the vast array of options available for state-of-the-art closets your Nashville home!

Contact - Or, call Artisan Custom Closets to make an appointment, so that we can make sure someone is available to meet with you when you arrive.

Hours
By Appointment Only
Custom Closets in Nashville
Your Artisan design consultant will help you choose the perfect closet style and finishes to match your personal needs, preferences, lifestyle, budget, and home interior build and décor. Then, Artisan will provide you with an attractive, ideally functional closet space for your home or office, or a spectacular new pantry, garage, laundry room, or other custom storage.