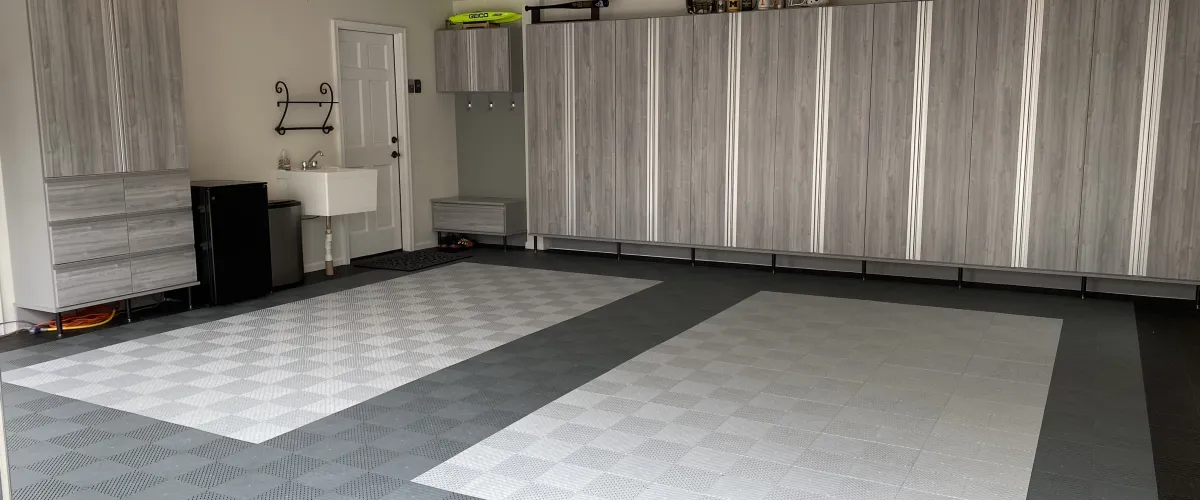 Custom-Designed Garage Storage Systems for Homes in Franklin, TN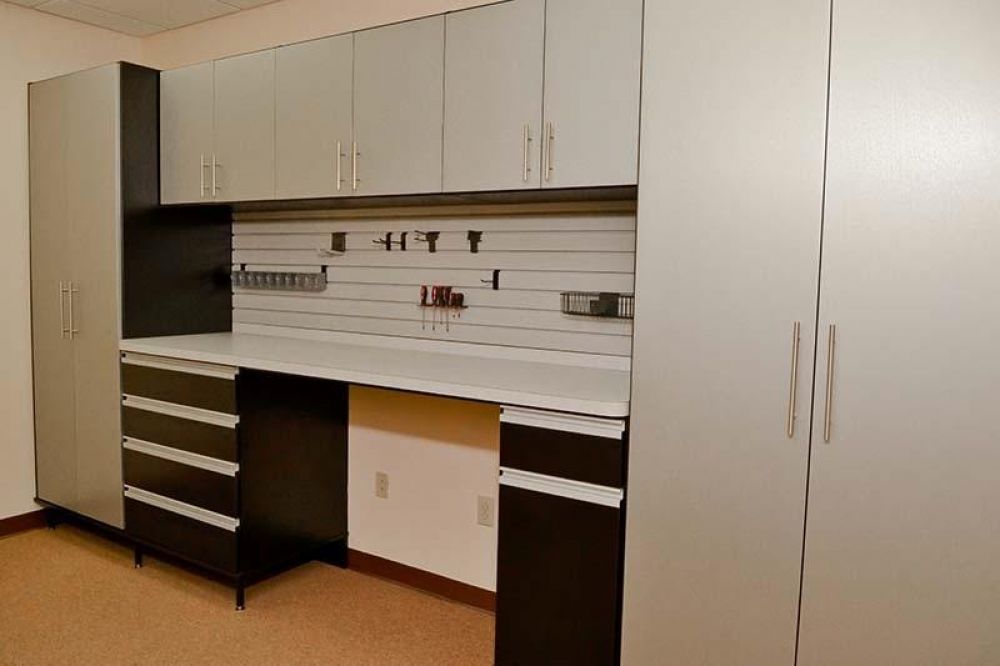 Homeowners use their garages for a wide range of different purposes. You may use yours to store sports and activity equipment, to house messy projects, or to take off muddy shoes and dripping coats before coming inside. No matter how you utilize your garage in Franklin, Tennessee, you may be interested in garage storage systems by Artisan Custom Closets. Our garage storage solutions are custom-made, with components and features designed for your unique needs.
Shelves & Cabinets
With your new garage organization system, you'll be able to thoughtfully arrange all of the toys, supplies, household goods, and other items you store in your garage. We'll create a customized assortment of shelves and cabinets with a finish style that suits your decorative taste.
Hanging Racks, Coat Racks, Pegboards, & Hanging Baskets
We'll also help you utilize vertical storage with a selection of hanging racks, coat racks, pegboards, and hanging baskets, perfect for storing large equipment, tools, art supplies, and other items. For instance, you may choose to include a sports mesh basket in your garage storage system to store your assortment of footballs, soccer balls, basketballs, baseball gloves, and other sports equipment.
Work Benches, Countertops & Protective Flooring
If you use your garage for handiwork or art projects, you may like to have a new workbench or countertop in your garage storage system. Plus, we can help protect your garage floors from messy projects with our garage flooring options.
Learn More About Our Custom Garage Storage Systems
If you're looking to make the most of your home's garage, a garage storage system is the way to go. Contact Artisan Custom Closets for a custom-designed garage storage system made just for you. We serve homeowners throughout Franklin, TN, and beyond.
What can Artisan Custom Closet provide for you?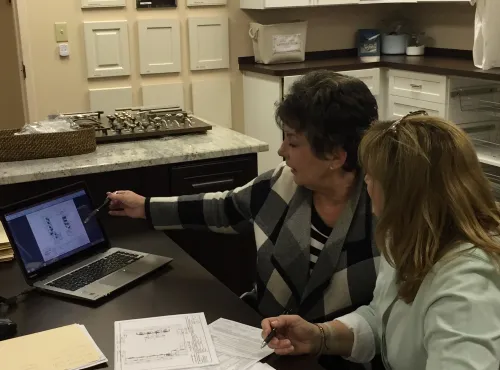 Designs
See numerous stunning Artisan design samples in a wide variety of styles, with the highest quality of materials and workmanship.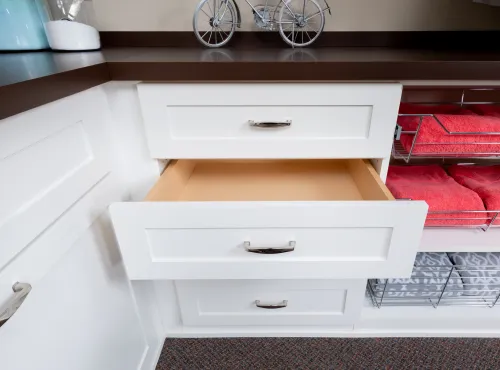 Features
Browse a wide variety of samples of luxurious wood finishes, glass treatments, and specialty materials. See our large selection of door and drawer designs, pull-out storage features, and hardware styles, from traditional to ultra-modern.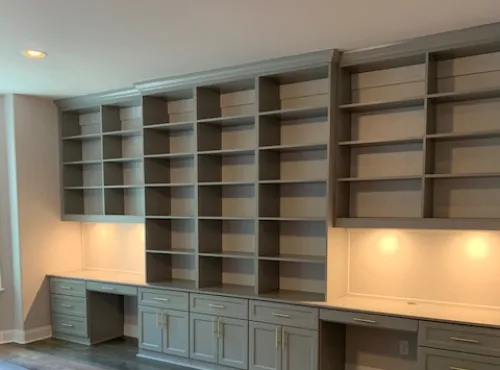 Lighting
Discover the extraordinary differences that lighting choices make in a custom closet designs. See numerous area, wall, shelf and accent lighting examples, and switch feature options.
Start Your New Closet with a Free Consultation
You may be just beginning to look at possibilities for an upgraded closet system in your home. Or, you may be ready to have a custom closet design created to fit your space. Either way, visit Artisan Custom Closets, and have a great time exploring the vast array of options available for state-of-the-art closets your Nashville home!

Contact - Or, call Artisan Custom Closets to make an appointment, so that we can make sure someone is available to meet with you when you arrive.

Hours
By Appointment Only
Custom Closets in Nashville
Your Artisan design consultant will help you choose the perfect closet style and finishes to match your personal needs, preferences, lifestyle, budget, and home interior build and décor. Then, Artisan will provide you with an attractive, ideally functional closet space for your home or office, or a spectacular new pantry, garage, laundry room, or other custom storage.