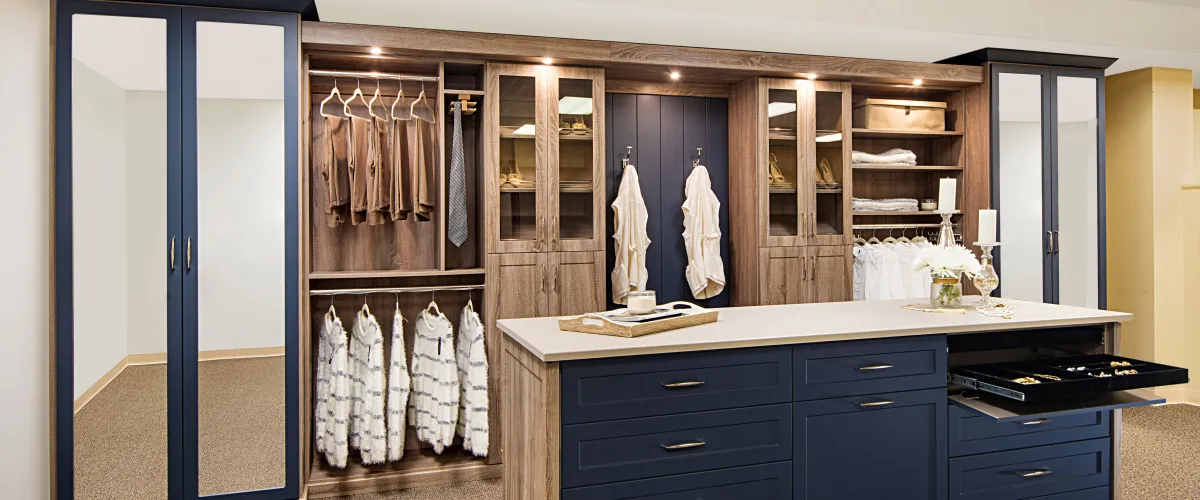 CustomCloset Systems for Homes in Lebanon, TN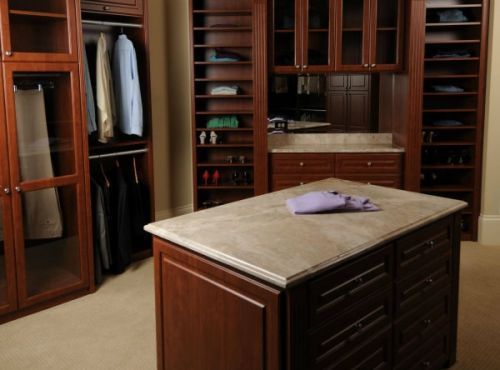 Founded in 2011, Artisan Custom Closets is a local, woman-owned provider of customized closet systems serving Lebanon, Tennessee, and the surrounding areas. Compared to our competitors, we provide a better experience, superior customization, and greater quality and value. It's easy to see what sets Artisan Custom Closets apart.
Building Closets that Improve Your Life
We understand that's it's more than just a closet system—it's a way to organize and tidy your home so that you don't have to deal with the mess and stress of clutter. To make the most of your project, we:
Create custom designs using CAD software that provides photorealistic renderings of your project

Offer a wide array of design options—choose from myriad colors along with many different accessories, such as pull-out racks, shoe storage, lighting, and more

Manufacture all our own components using top-of-the-line materials that will last a lifetime

Have our own team of full-time installers—not subcontractors—complete our installations to ensure fantastic results

Offer an optional "Prep & Paint" package to repair holes and freshen the space where your new organization or closet system will be installed
At Artisan Custom Closets, our garage storage systems are expertly crafted to revolutionize your garage space. Our tailored solutions include shelves, cabinets, overhead racks, and wall-mounted units, offering seamless organization for tools, sports gear, seasonal belongings, and more, ensuring your garage remains tidy and uncluttered. With customizable options, we transform your garage into an efficient and functional area that complements your unique needs and style.
Organization & Closet Systems for Every Room
At Artisan Custom Closets, we take pride in offering flexible closets and storage designs and creating the ideal organization system for any space. Indeed, we routinely design, build, and install closet systems for master bedrooms, guest rooms, and kids' rooms as well as organization systems for garages, mud rooms, pantries, home offices, craft rooms, and more. We even offer Murphy beds—an excellent space-saving solution—as well as modular flooring to beautify and protect concrete floors.
For more information about what makes Artisan Custom Closets the premier provider of organization and closet systems in Lebanon, TN, contact us today and schedule your free consultation.
What can Artisan Custom Closet provide for you?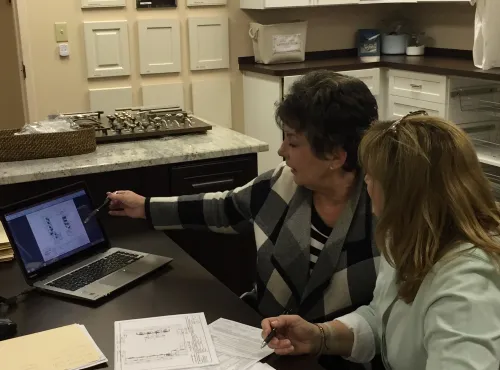 Designs
See numerous stunning Artisan design samples in a wide variety of styles, with the highest quality of materials and workmanship.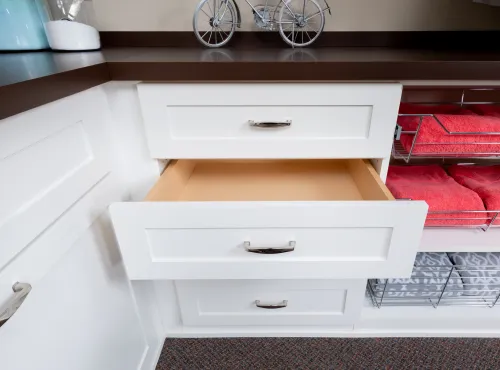 Features
Browse a wide variety of samples of luxurious wood finishes, glass treatments, and specialty materials. See our large selection of door and drawer designs, pull-out storage features, and hardware styles, from traditional to ultra-modern.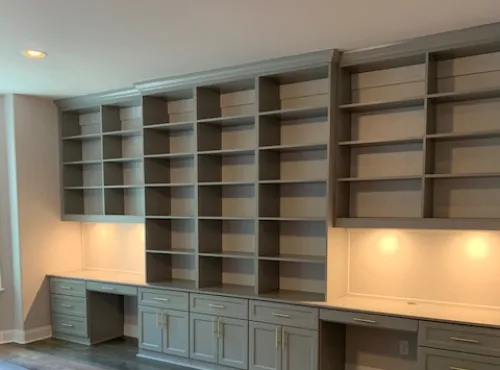 Lighting
Discover the extraordinary differences that lighting choices make in a custom closet designs. See numerous area, wall, shelf and accent lighting examples, and switch feature options.
Start Your New Closet with a Free Consultation
You may be just beginning to look at possibilities for an upgraded closet system in your home. Or, you may be ready to have a custom closet design created to fit your space. Either way, visit Artisan Custom Closets, and have a great time exploring the vast array of options available for state-of-the-art closets your Lebanon home!

Contact - Or, call Artisan Custom Closets to make an appointment, so that we can make sure someone is available to meet with you when you arrive.

Hours
By Appointment Only

Custom Closets in Lebanon
Your Artisan design consultant will help you choose the perfect closet style and finishes to match your personal needs, preferences, lifestyle, budget, and home interior build and décor. Then, Artisan will provide you with an attractive, ideally functional closet space for your home or office, or a spectacular new pantry, garage, laundry room, or other custom storage.