Creating Amazing Closet Storage Systems for Homeowners in Mt. Juliet, TN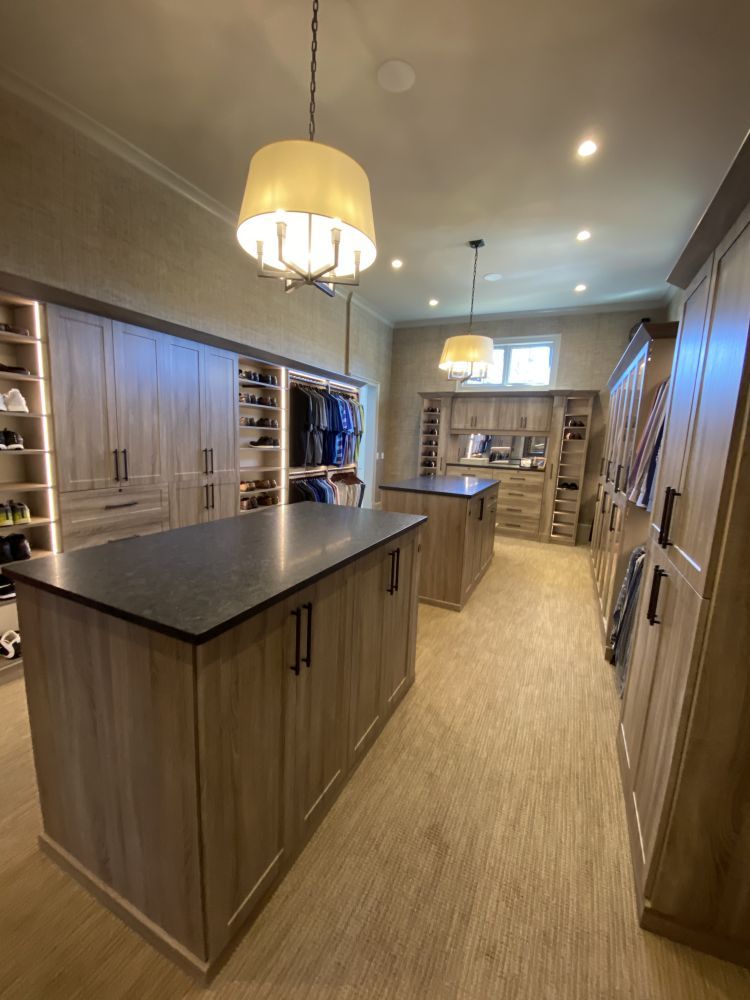 We've all been there. You go into your closet to find a certain shirt, but where is it? Once you find it you grab your pants, but wait, are they blue or black? It's hard to tell in that lighting! Eliminate these frustrating moments by getting organized with closet storage systems from Artisan Custom Closets. We offer comprehensive closet storage solutions for homeowners in Mt. Juliet, Tennessee, and surrounding areas.
Our Process
We start at the heart of the problem, right in your closet to better understand your current challenges. We'll inventory closet items and do all the measuring to maximize the storage space that ensures a smooth fit and installation. This free, in-home consultation usually takes one to one-and-a-half hours.
We'll create an easy-to-read custom CAD design of your space together so you can see exactly what it will look like. Then we'll discuss options and pricing based on the design you choose. Next, we'll present dozens of finish and color samples and multiple hardware selections to match your style with your organizational needs. We can even improve your lighting! Your new closet will be ready for use in just a few short weeks!
Our teams can help you with master closets, guest closets, kids closets, pantries, mudrooms, home offices, laundry rooms, craft rooms, and even the garage.
When you choose to work with Artisan Custom Closets, you'll get exceptional quality work done by experienced craftspeople. Our design consultants, manufacturers, and installers all work as part of one team to ensure that every detail of your project is perfect every step of the way.
Contact Us Today
Contact Artisan Custom Closets to learn more about how our closet storage systems can help you optimize your Mt. Juliet, TN, home.
What can Artisan Custom Closet provide for you?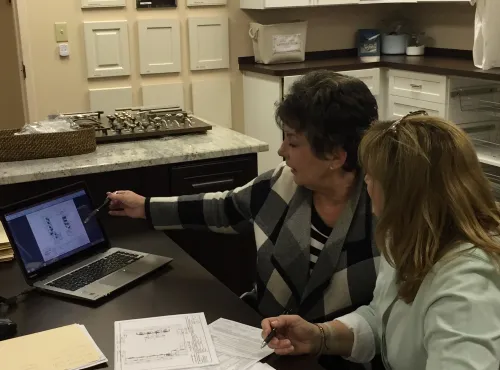 Designs
See numerous stunning Artisan design samples in a wide variety of styles, with the highest quality of materials and workmanship.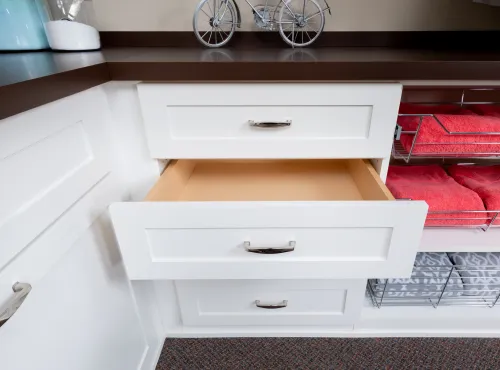 Features
Browse a wide variety of samples of luxurious wood finishes, glass treatments, and specialty materials. See our large selection of door and drawer designs, pull-out storage features, and hardware styles, from traditional to ultra-modern.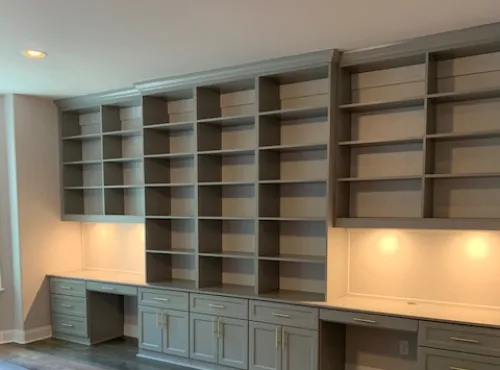 Lighting
Discover the extraordinary differences that lighting choices make in a custom closet designs. See numerous area, wall, shelf and accent lighting examples, and switch feature options.
Start Your New Closet with a Free Consultation
You may be just beginning to look at possibilities for an upgraded closet system in your home. Or, you may be ready to have a custom closet design created to fit your space. Either way, visit Artisan Custom Closets, and have a great time exploring the vast array of options available for state-of-the-art closets your Nashville home!

Contact - Or, call Artisan Custom Closets to make an appointment, so that we can make sure someone is available to meet with you when you arrive.

Hours
By Appointment Only
Custom Closets in Nashville
Your Artisan design consultant will help you choose the perfect closet style and finishes to match your personal needs, preferences, lifestyle, budget, and home interior build and décor. Then, Artisan will provide you with an attractive, ideally functional closet space for your home or office, or a spectacular new pantry, garage, laundry room, or other custom storage.