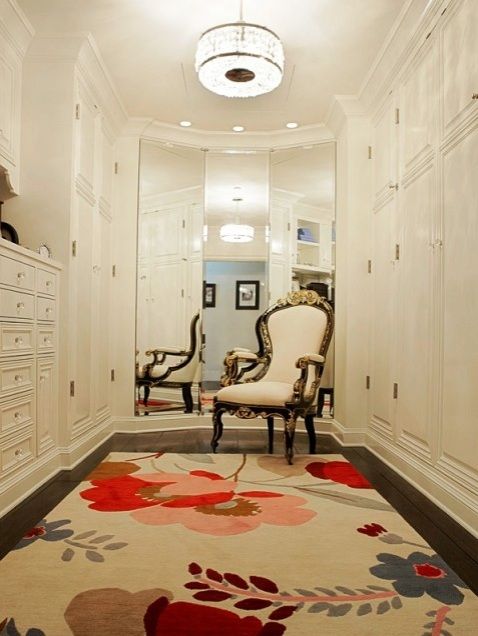 The closet is typically the last place people think of sprucing up when it comes to decorating their homes. Nevertheless, we think closets can look beautiful too, and in the spirit of April, which is National Decorating Month, we want to share several great ideas for decorating your closet.
If you think a chandelier is only for the dining room, think again. A beautiful light fixture can work in nearly every space in the house, including, you guessed it, a closet.

If you have space, an upholstered ottoman adds a decorative touch.

Add character to the walls with a fresh paint color, or even wallpaper.


And the floor can be decorated, too. Look at how a stylish rug dresses up this closet:
Wouldn't you love to see a well-decorated closet when you're getting ready in the morning? If you have other closet decorating ideas, be sure to share them by leaving a comment below!