Do you have a spare room that's more of a 'storage mess' than a 'creative nest'? You walk by, peering in, dreaming of a sanctuary where your creative juices could flow. If you're scrolling through Pinterest for spare room ideas, your heart aches for a space that houses your crafting supplies and fuels your imagination. Perhaps you're thinking, "I have all these incredible ideas and nowhere to properly bring them to life!" Trust us; we understand the itch to transform that space into your crafting oasis, and it's doable.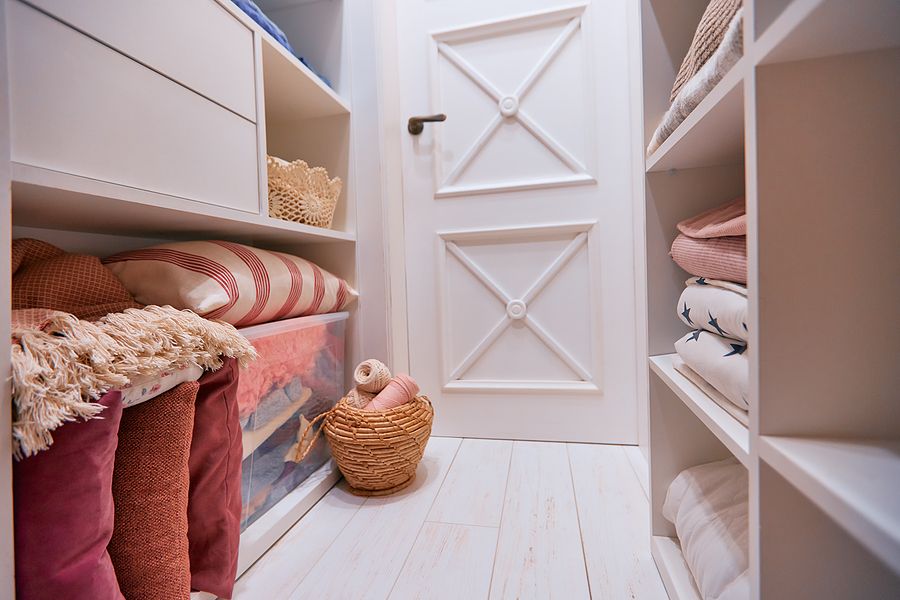 With thoughtful touches, killer organization, and a dash of creativity, that spare room can evolve into a craft room worthy of your wildest visions. Whether you are searching for spare room decorating ideas or ways to maximize utility, you've come to the right place. Ready? Let's get started.

Identify the "Golden Triangle" in Your Room
Sometimes, you spend more time searching for your supplies than crafting. When considering ideas for a spare room, you often have to choose between aesthetics or functionality. However, the Golden Triangle layout offers both.

The Golden Triangle positions your workstation, storage, and craft display wall nearby, forming a triangle. This layout optimizes your workflow, saving you time and energy.

Unused space spare room ideas:
If you have a small spare room, you can create the Golden Triangle by placing your workstation in one corner, your storage in another, and your craft display wall on the opposite wall.
If you have a larger spare room, you can create the Golden Triangle by placing your workstation in the center, with your storage and craft display wall on either side.
No matter how big or small your spare room is, the Golden Triangle layout can help you create a functional and inspiring workspace.

Storage Solutions with Task Lighting
Storage is essential in any craft room but mustn't be boring. Artisan Custom Closets provides a variety of storage solutions that are both functional and stylish, making them ideal for spare room ideas. One of the most popular options is a custom-built storage system with task lighting.

Task lighting is a key feature of Artisan's storage solutions. It provides bright, focused light, making it easy to find what you need, even in a cluttered space.

Here are a few ideas for how to use Artisan's storage solutions in your craft room:

Create a shelving system to store supplies and tools.
Add a pegboard to display your most frequently used items.
Install a cabinet with drawers to store smaller items.
Add a rolling cart to store supplies you need to move around the room.
Engage All Your Senses
Craft rooms are traditionally designed to focus on the visual: organized rows of colorful yarn or scrapbook supplies. However, have you ever considered that your other senses could also play a pivotal role in creating an even more inspiring environment?

Imagine the soft texture of a rug underfoot or the soothing babble of a small water feature filling the room. These tactile and auditory elements add layers of touch and sound that turn your crafting space into a haven of multi-sensory richness. Take it a step further by introducing aromatic oils to your space. Suddenly, crafting goes beyond a visual feast; it evolves into a multi-sensory experience that stimulates your creativity from every angle.

In other words, every sight, sound, and scent serves as a muse, gifting you a wellspring of creativity you never knew you needed.

Wrapping Up Your Craft Room Transformation
You have a blueprint for turning that spare room into the crafting sanctuary you've always dreamed of. Your craft room should inspire, energize, and make crafting seamless.

Ready to bring these innovative ideas for a spare room to life? Artisan Custom Closets can help you with custom solutions that match your unique crafting needs. After all, the only thing better than a well-organized craft room is one tailored just for you. Don't let another day of clutter or inspiration pass you by—schedule your free in-home consultation today and take the first step toward crafting bliss.