Are you tired of watching people show off their picture-perfect closet setups on Instagram? Those videos can be a treat for the eyes, but organizing your master closet is a different ballgame. Patience can wear thin, and it's easy to mess up, especially if you have a big closet and a lot of stuff.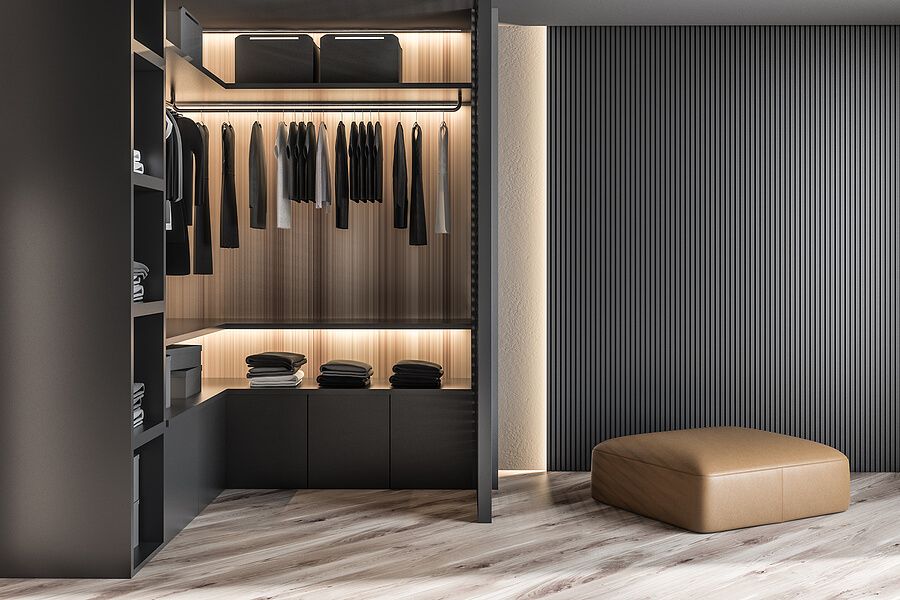 However, some creative hacks can go a long way. We have gathered 15 expert-provided closet makeover ideas to transform your cluttered master closet into a picturesque yet practical space suited to your needs.

Set a Clear Goal: Define your goal for the closet makeover. Are you looking to create more space, make it more functional, or simply aesthetically pleasing? This will help you prioritize and act accordingly.
Empty Your Closet: Take everything out of your closet. This will give you a blank canvas to work with. Sort your items into piles - keep, discard, or donate. This will also allow you to give your closet a thorough cleaning.
Throw Out What You Don't Need: Keep what you need and leave the rest. Keeping unwanted things only occupies space and wastes valuable closet storage. Donate or sell items you haven't worn or used in the past year. Discard damaged or worn-out items.
Maximize Closet Space: Evaluate the design of your master closet. Do you have more vertical space or more horizontal space? If you have more vertical space, add drawers and shelves to your master closet. Use hooks and hangers to hang your clothes if you have more horizontal space.
Fold or Hang Your Clothes: Nothing wastes more space than disheveled clothes. Always, always - fold your clothes. Fold your shirts and pants and keep them in drawers. If you have a lot of dresses, use hangers to hang them up.
Separate and Organize: Mixed-up clothing can make things infinitely difficult; you can't find anything when you need something, and clothes get lost. Use one separate/specific space for one clothing item. For example, keep all your pants in one drawer. Keep all your shirts in a specific location. This hack saves time and makes your closet look aesthetic and eye-pleasing.
Use Baskets and Bins: Many things in the closet don't need much space but do need a home, such as scarves, belts, jewelry items, etc. The same goes for dirty clothing. Use laundry bins to keep dirty clothes separate from clean clothes. Use small boxes or shelves to store small accessories.
Use Adjustable Closet Shelving: Adjustable closet shelving is a great way to maximize your storage space and keep your belongings organized. Install solid, adjustable shelves and use double-hang rods for shorter items.
Try Wood Closet Shelving: Add wood closet shelving for elegance and durability. These are better for heavier items. Put in some wooden shelving or cubbies for your shoes; they'll always be right where you need them. Add an island to your closet with drawers to safely store your watches, jewelry, and other accessories.
Use Color Coordination: Create a more eye-catching presentation of your wardrobe by sorting items by color. This makes it easy to find things quickly. Get a uniform look by using hangers of the same color. Thin, nonslip hangers save clothes from slipping off and take up less closet real estate.
Use Enough Lighting: Improve the closet lighting with natural light if available. Install LED strips or a hanging light to brighten the space and eliminate dark spots. This will help you see your outfits clearly and make getting dressed easier.
Try Mirror and Seating: Add a full-length mirror to your closet door or wall. It's not only practical but also enhances the space. If space allows, include a small seating area with a comfortable chair or ottoman for trying on shoes or outfits.
Maintain Regularly: Make sure your closet stays tidy by checking on it often. Rotating clothes based on the season can help keep it from getting too crowded. You can move the shelves around to suit your changing storage requirements.
Try Labelling: Use labels on bins, baskets, or shelves to identify the contents of each storage area. Place labels at eye level or within easy reach. Attach labels directly to bins, baskets, or containers, or use adhesive labels on shelves. This makes finding items even more effortless.
Install Shoe Racks: Install adjustable wooden shoe racks or shelves to maximize your closet's vertical space. Consider adding shoe shelves with cubbies. Keep shoe care items like polish, brushes, and cleaning wipes in a specific spot in your closet so you can get to them quickly. Dust them regularly so that your closet doesn't get dirty.
Now that you know the basics of a master closet makeover, your closet should look tidy in no time. However, if you're too busy to dedicate time to your closet, you can seek professional help at Artisan Custom Closets for your ultimate master closet makeover. Our team specializes in designing custom closets, so we can help you find answers for all of your storage needs.