The modern entryway closet has a whole lot of boxes to check. Practical, functional, organized, flexible, and aesthetically pleasing are just a few. While their order of importance may be up for debate, neglecting just one can leave you with an essential storage space that simply doesn't meet the needs of your family — which can lead to bags, shoes, hats, coats, and more spilling out onto the floor.
With no shortage of entryway closet ideas now available, it can be difficult to decide where to begin or how to approach such a project. You often work with a small space that must pull much weight for your household. Rest assured, however, that there will always be a solution to unleashing its full potential. Even the smallest of closets have a creative "fix" that can help maximize the space.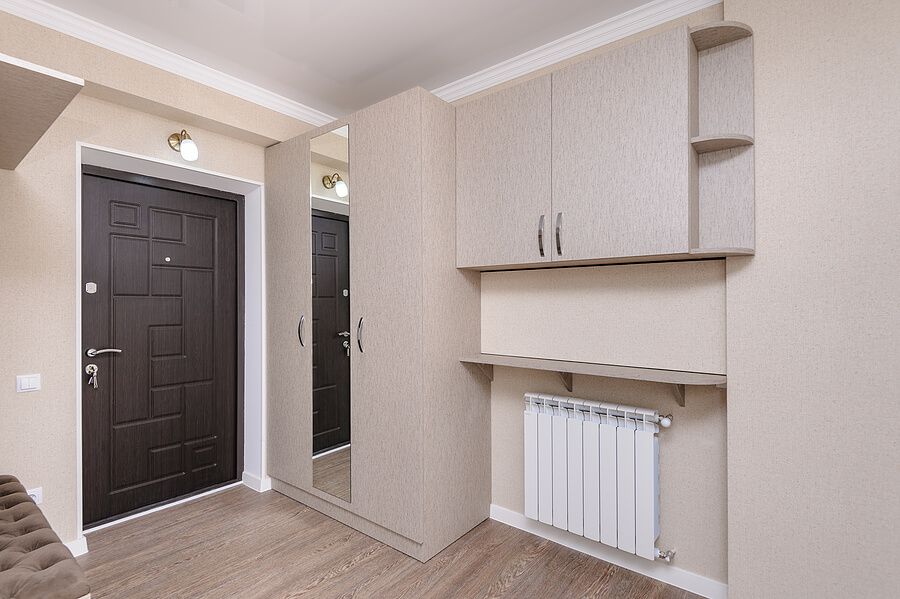 Take Stock of Stored Items
Entryway closet organization begins and ends with what you plan on storing in that space. But instead of only looking at what's already in there, take the reverse approach and determine what you need when entering and exiting your home. You may find that you and your family only use a fraction of what you currently store in the closet. A good edit could solve the problem for you.

Get on the Rotation Plan
Seasonal clothing rotation isn't a new concept. It's something most homeowners do regularly. If you don't yet count yourself among their ranks, get in the habit when closet space is limited — which goes double for boots and shoes. Not only can it help you on the organization front, but you may find that more than a few items could easily be donated.

Utilize the Existing Features
One of the best advice involving entryway closet organization will be to start with what's already available to you. Sounds obvious, but many homeowners don't often go through the process of exploring the different use cases for many of their existing built-ins. For instance, are you maximizing your current hanging space to the fullest? Perhaps changing the hangers that you're presently using will make all the difference in what feels like an overly cramped closet.

Opt for Containers
Containers offer some semblance of order to all the stuff we tend to accumulate year over year. For entryway closet organization, they've become essential for storing hats, scarves, mittens, and so on. If not containers, then go with baskets. They keep everything organized while providing a nice aesthetic.

Mix Up Your Storage Solutions
As far as small entryway coat closet ideas go, exploring a mix of storage solutions often tops the list. Maybe relocating boots and shoes to a bench with a built-in cupboard could free up just enough space to get better use of your front closet. The same applies to adding a tall built-in cabinet to your entryway or mudroom. Style plus function can make an often-under-appreciated space truly shine.

Invest in Built-In Closets
Many older homes will leave you with awkward storage spaces, especially regarding the front closet. The need for closet space wasn't as great as it is today. While you can buy organizational units or cabinets off the shelf, they might not be an ideal fit, which can waste precious storage space. Investing in a custom solution ensures that you and your family fully use that front closet.
Go Under the Stairs
If your entryway also serves as a transition from the first to the second floor, the solution to your front closet organization could be found in one of the most underused areas of almost any home: under the stairs. Flex those creative chops with some built-ins to get the most out of your home. A cupboard can easily provide the storage space necessary for more than just shoes and boots. Sporting equipment, umbrellas, and even a compact, handheld vacuum can call this space home.

If you're looking for other small entryway coat closet ideas, the team at Artisan Custom Closets is full of them. We can also sit down and discuss custom storage solutions to meet the unique needs of your home and family. Contact us today for a free in-home design consultation.