Why Nashville?
After spending the last 10 years building Artisan Custom Closets in Atlanta, Georgia, I knew it was time to expand. Not only have we accomplished everything we set out to do in Atlanta, including having hundreds of 5-star reviews, but I wanted to take our brand outside this one location because I know that we do it better!
When thinking of where we would want to go, Nashville, Tennessee, was on the forefront of my mind. Growing up in Knoxville, Tennessee, I had visited Nashville many times. The bright lights of Broadway may not compare to those out west, but they are exactly what this Tennessee girl wanted.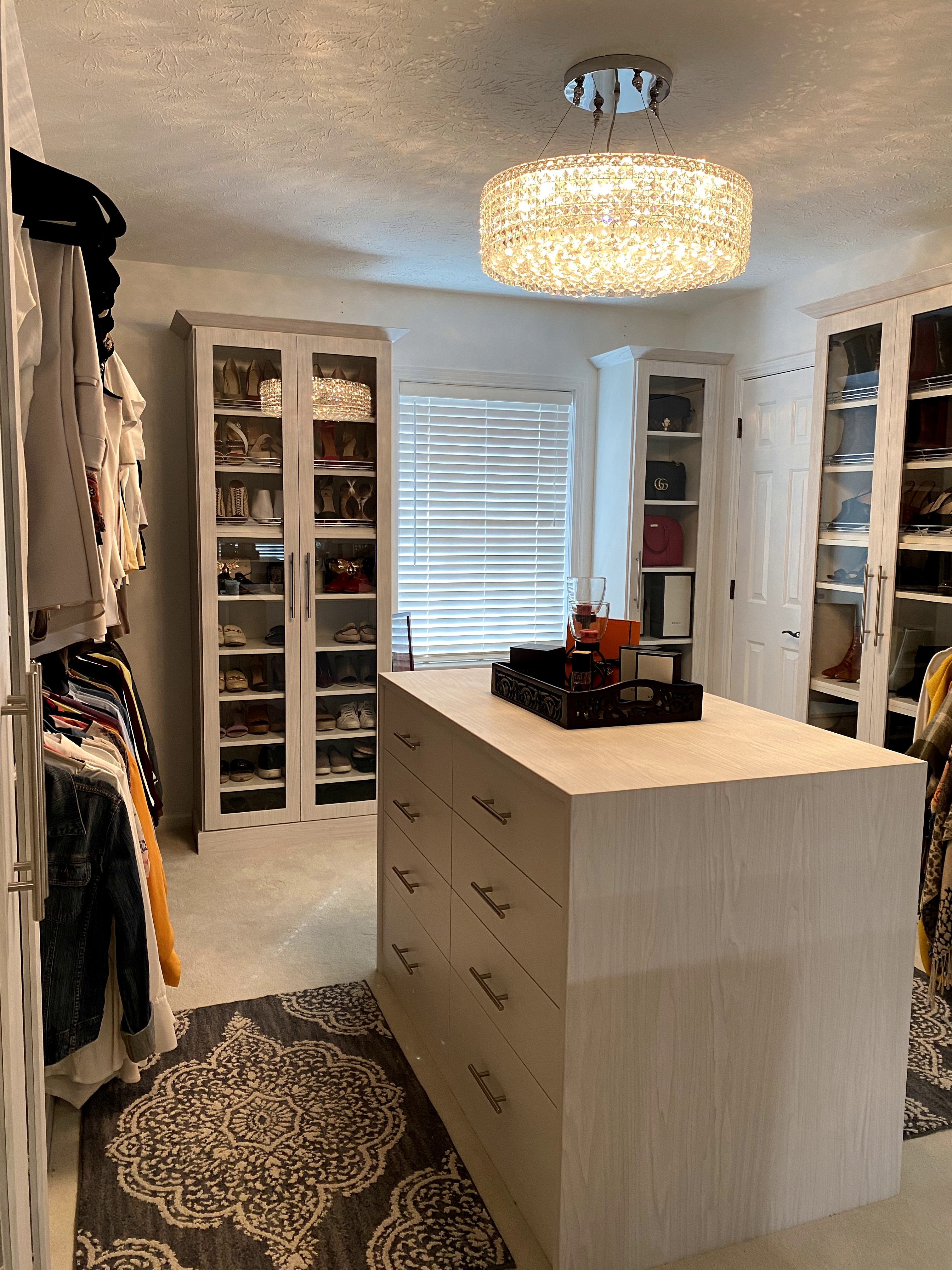 In addition, in 2019, Nashville was named as one of the top 10 fastest growing areas in the country. With the constant string of people moving to Nashville and the tremendous growth in housing, I knew that Nashville is where Artisan Custom Closets needed to be. Nashville is nearly recession proof! The economy is growing (healthcare, government and higher education are the biggest employers), the music and creative vibe makes Nashville very cool for young people, and the weather is great. You can't go wrong!
We look forward to bringing our style of custom closets to homeowners and builders in the Nashville area. Because we are not a franchise (like California Closets, Closets by Design or The Closet Factory), we have a much broader range of what we can and will do. We currently offer more than 40 colors of melamine, over 200 door and drawer colors and have more standard hardware choices that any other company I've seen.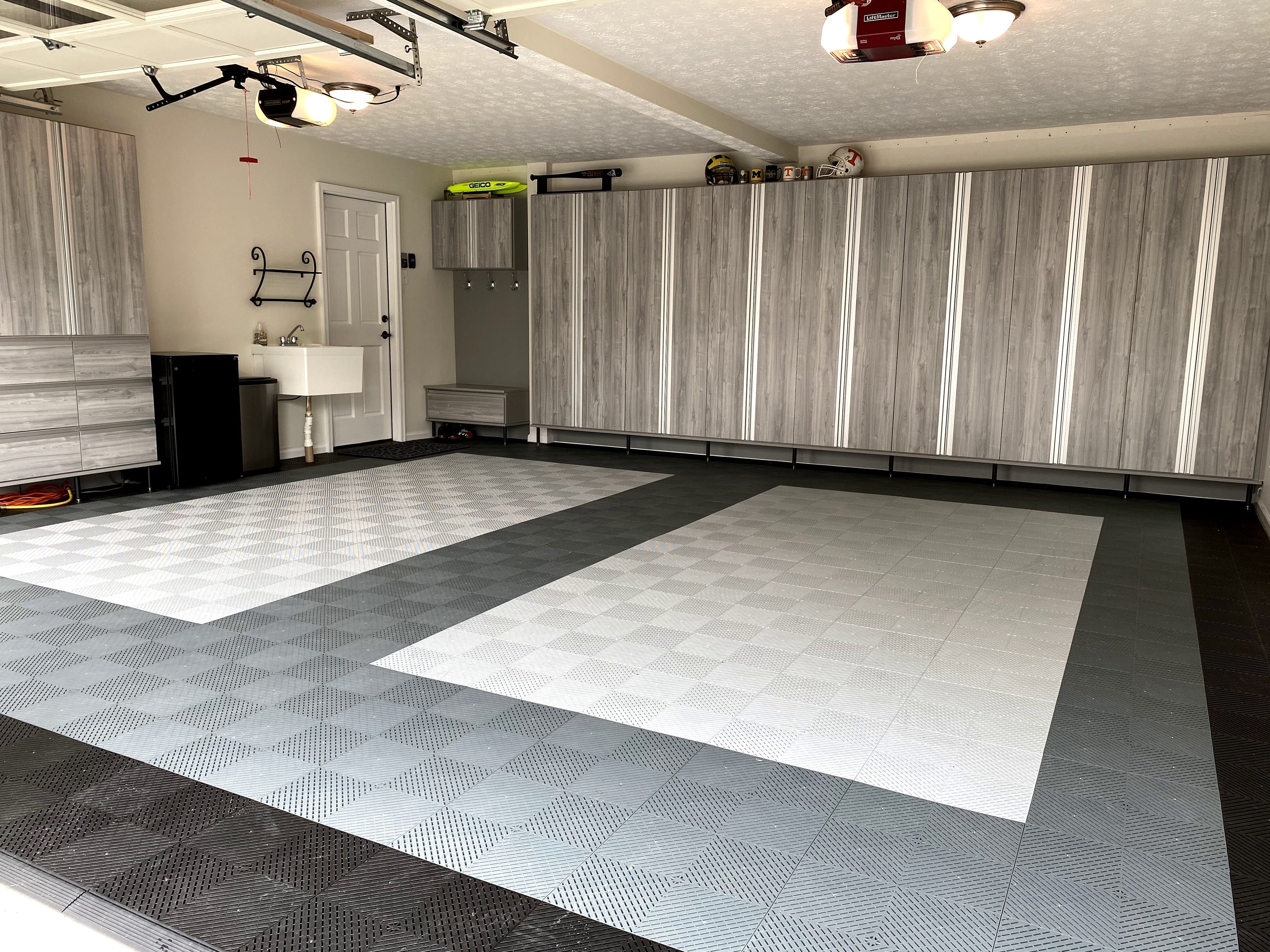 Our designers go through a rigorous training program that includes measuring a closet (no matter how crazy the space may be!), properly space planning a closet and drawing a closet on our customized 3D design software. The design software shows an impressive view of your new closet so you will not be guessing what your new closet will look like … you will see a near perfect rendering!
At that point, you can make changes or revisions to your closet design and see your dream closet appear before your eyes. Dream closet is very deceptive because Artisan does much more than closets. We can create closets, offices, pantries, mudrooms, laundry rooms, entertainment centers, garages, garage flooring or any place in your home that needs addition storage systems or wardrobe cabinets.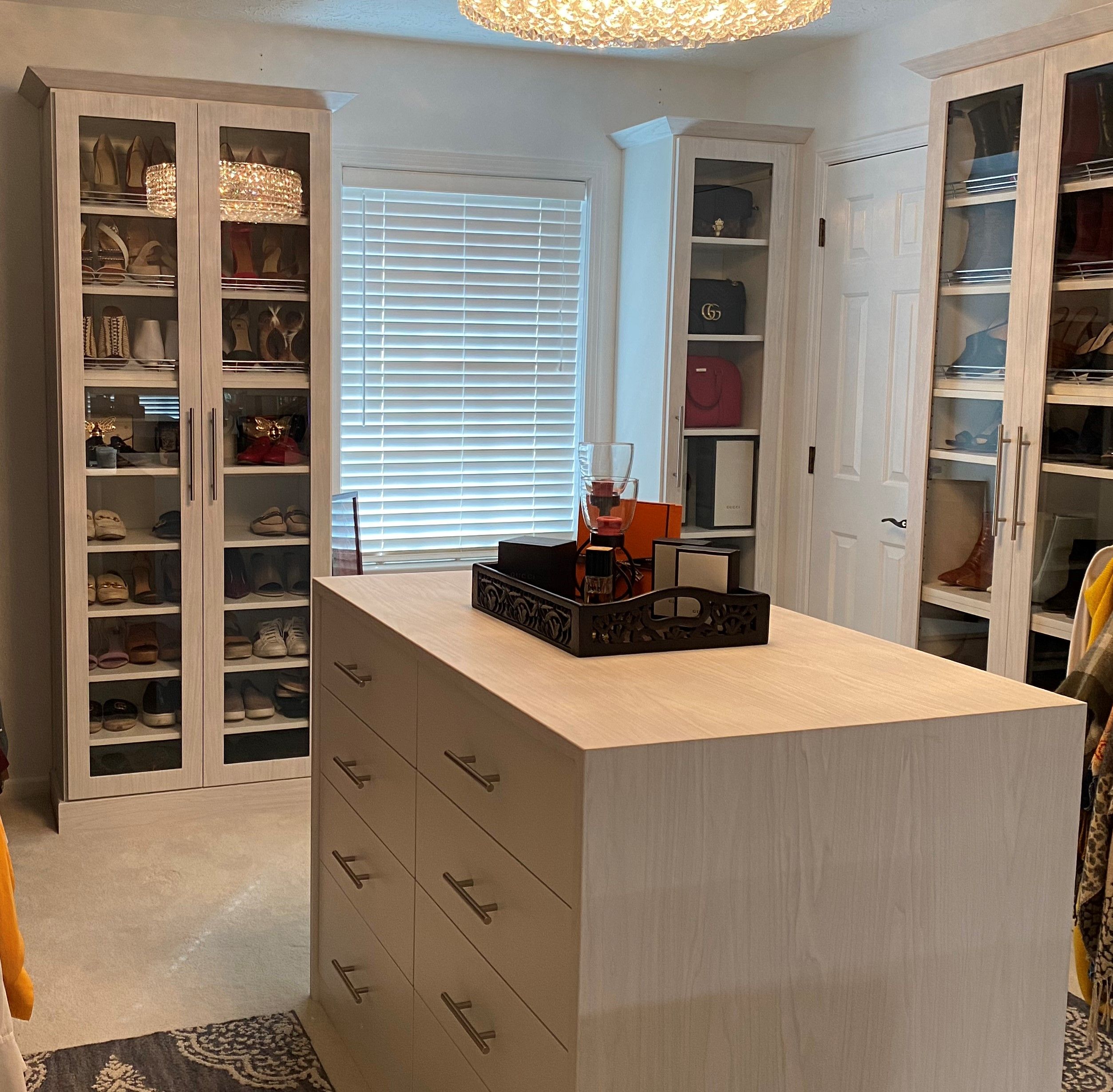 Our engineering and production staff have been with Artisan since its' inception and are very experienced in efficiently executing your closet plans. We utilize screen-to-machine technology which means that what you see on our designer's computer screen is exactly what comes off the machine in our production area! Technology has evolved to the point that it eliminates the possibility of errors in many places.
Artisan's installation staff averages 10 years-experience in closet installation and take great pride in their work. All of our installers are employees, never subs or temporary employees, and are drug-screened and background checked prior to coming to work for us. You can feel safe that you are in good hands when an Artisan employee shows up to your home.
We look forward to bringing our style of closets (and more) to the Nashville area and seeing the joy on your face when your new closet is complete.
-Lisa Carlquist
Owner & President
Master Storage Designer
Artisan Custom Closets