When you think of storage options in the home, you typically think of closets, the laundry room, or the kitchen pantry.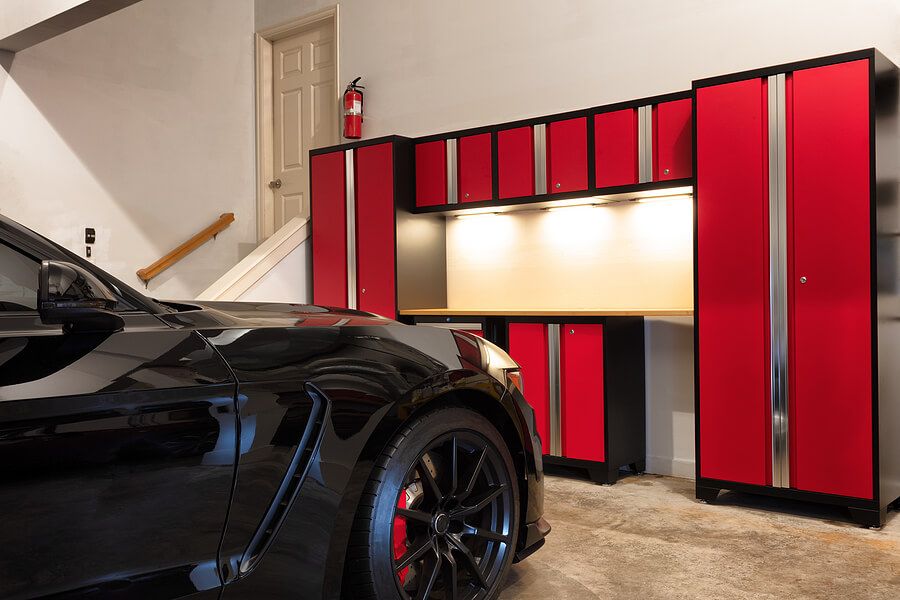 But there are other rooms in your home that you probably use just as often as your closet, and those rooms could use some organization, too - like the garage.

Why garages need storage systems
We tend to overlook the garage as a space that needs innovative storage solutions. But when you think about it, garages are much more than glorified parking spaces.
For one, the garage is a place for storing all those household goods that don't have other places to go, like tools, holiday décor, outdoor gear, or unused furniture. Plus, as a flex space for the household, garages can turn into anything from a work studio to a creative hobby space to a home gym, depending on what your family needs. This means there are probably a lot of different items floating around your garage and probably some clutter, too.

Garages are true multipurpose spaces in our homes. So why not make the most out of them with creative storage? Here are some tips for optimizing your garage to make an efficient, clean, and organized space everyone can enjoy.

Garage storage solution ideas
1. Use shelves and cabinets to your advantage.
Does your garage feel cluttered? Are you dodging boxes on the floor or stacked bins by your car? Getting items on a garage storage shelf or put away in a cabinet is one of the easiest ways to make a garage feel bigger and less cluttered.

The best thing about a shelving or cabinet system is that it can be simple or entirely customized to fit your space. Depending on your budget and needs, you can find just about any shelving or cabinetry solution that provides space for your tools and other gadgets needing a permanent home. For instance, garage storage shelves can be anything from a repurposed bookshelf to a customized shelving system for your particular space.

2. Hang items where you can
Garage hanging storage and overhead storage for garage are great ways to maximize your storage space and get items off the floor. Here are some ideas for how to hang items in your garage:

Wall storage: Use magnetic strips, peg boards, hooks, hangers, or grooved backing to create a wall storage solution that holds items that range in size and shape. Everything from gardening tools to craft items will find a home on your wall.
Ceiling storage: Overhead storage racks are a great way to store large, bulky items like bikes, kayaks, canoes, and luggage. They can also be used to store seasonal items or items that you don't use often.
Hanging baskets: Hanging baskets are a versatile way to store smaller items, like cleaning supplies, toys, or sports equipment. They can be hung from the ceiling, walls, or overhead storage racks.
3. Use storage spaces efficiently
Lastly, don't forget efficiency when it comes to garage storage solutions. Optimize your storage spaces by using every part of them and getting creative with how your items fit together.

For instance, consider customizing your shelves or cabinets to include spaces for your specific tools or crafting supplies. Or, if you own multiple bikes, consider a wall-hanging system that provides designated space for the bikes and your bike supplies and parts. When you have efficient storage, you'll likely use the space more frequently and make it your own.

Garages are among our homes' most used spaces, so keeping them organized makes sense. With a little creativity, you can use just about every inch of your garage for creative storage. Looking for more storage solutions that take your garage from cluttered to customized? Check out Artisan Custom Closets to see how we can help.