No matter the size of your home or apartment, there is one universal desire of people when it comes to their homes: they wish they had custom storage cabinet! This depends on the size of your space, but the good news is that no matter what size space you are living in, there are creative ways to add more storage space to your living quarters. From wall storage to benches, we have you covered. So, if you want to add more storage space, this article is right up your alley. Read along for some great ideas…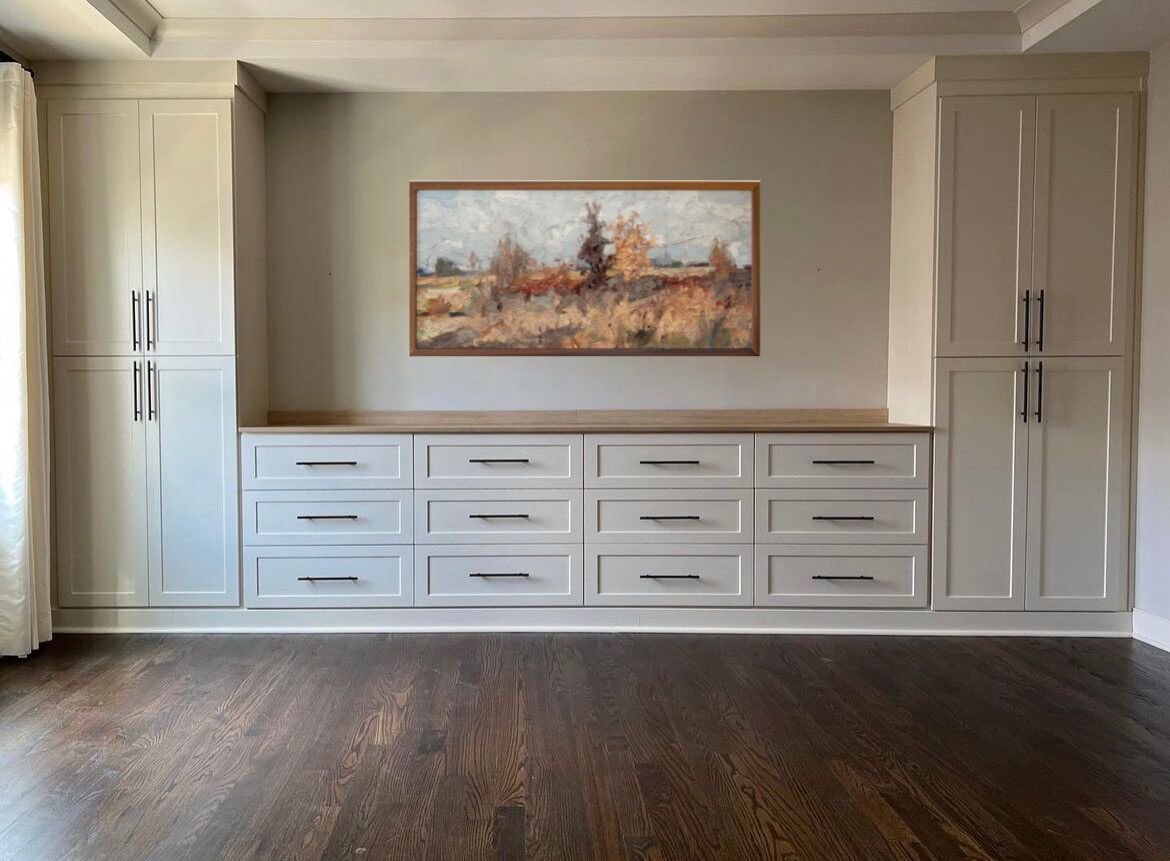 Use the space you didn't know you had
One of the best ways to find more storage in your place is to use existing places you don't use for storage and turn those into storage areas. If done right, this can increase the amount of storage you have by a great deal. What do we mean by this?
How much stuff do you have under your bed? If the answer is none, you miss out on a great opportunity to find more storage space! There are bed frames you can buy that have cubby holes in the bottom of the frame, which act as a perfect place for storage. This would be a great place to keep all your extra sheets and other bedroom necessities instead of occupying your closet.

While we're at it, let's think of other areas where we can utilize more space. Do you have an ottoman? They're so comfy, but they take up space. That is unless you get one that doubles as a storage unit. Ottomans can be a great place to keep extra blankets or electrical devices (remotes, etc.) in your living room area. You can also use seating for storage, such as benches with under cabinet storage ideas. There are great options on the market for benches with storage underneath. This is a great place to keep all your athletic gear, shoes, or other accessories.

By utilizing the space you already have, you can double the storage in your home. Now that we've looked at some hidden spots, let's look at more visible spots.

If these walls could talk
If these walls could talk, they might say, "Hey! I have so much space for storage! I want to help!"

Walls occupy the most room in our homes, so it only makes sense that wall storage could be a game changer for anyone looking for more space. Maybe you don't have enough room for bookshelves? You could mount them right on the wall.

You should think about using wall storage in your closets. Wall mounted shoe storage can be one of the biggest space savers in a home. Instead of having shoes cluttering up a mudroom or the floor of a closet, you can have them neatly displayed on a wall or your closet door. This will help keep you organized and help make shoe choices that much easier.

That's where the Symphony Collection comes in. It's the ultimate storage solution, turning even the trickiest nooks into organized havens.

Creativity is the key to finding storage in your home. So many spaces can be utilized with the right ideas in mind. If you have trouble coming up with ideas, you can always hire an experienced professional.
To expand your home's storage space, please contact Artisan Custom Closets today.