The laundry room is specifically for utility, right? I mean, the only thing we use it for is to go in there and get done this chore that is exactly that: a chore. No one wants to do laundry, so why would we care what our laundry room looks like?
What if I told you that transforming your laundry room could transform how you think of laundry altogether? What if transforming your laundry room made laundry less of a chore?

Here, we will review some ideas to get the most out of your laundry room. So, if you've been looking for laundry room cabinet ideas or other ways to spruce up your laundry room, read on! This article is just for you!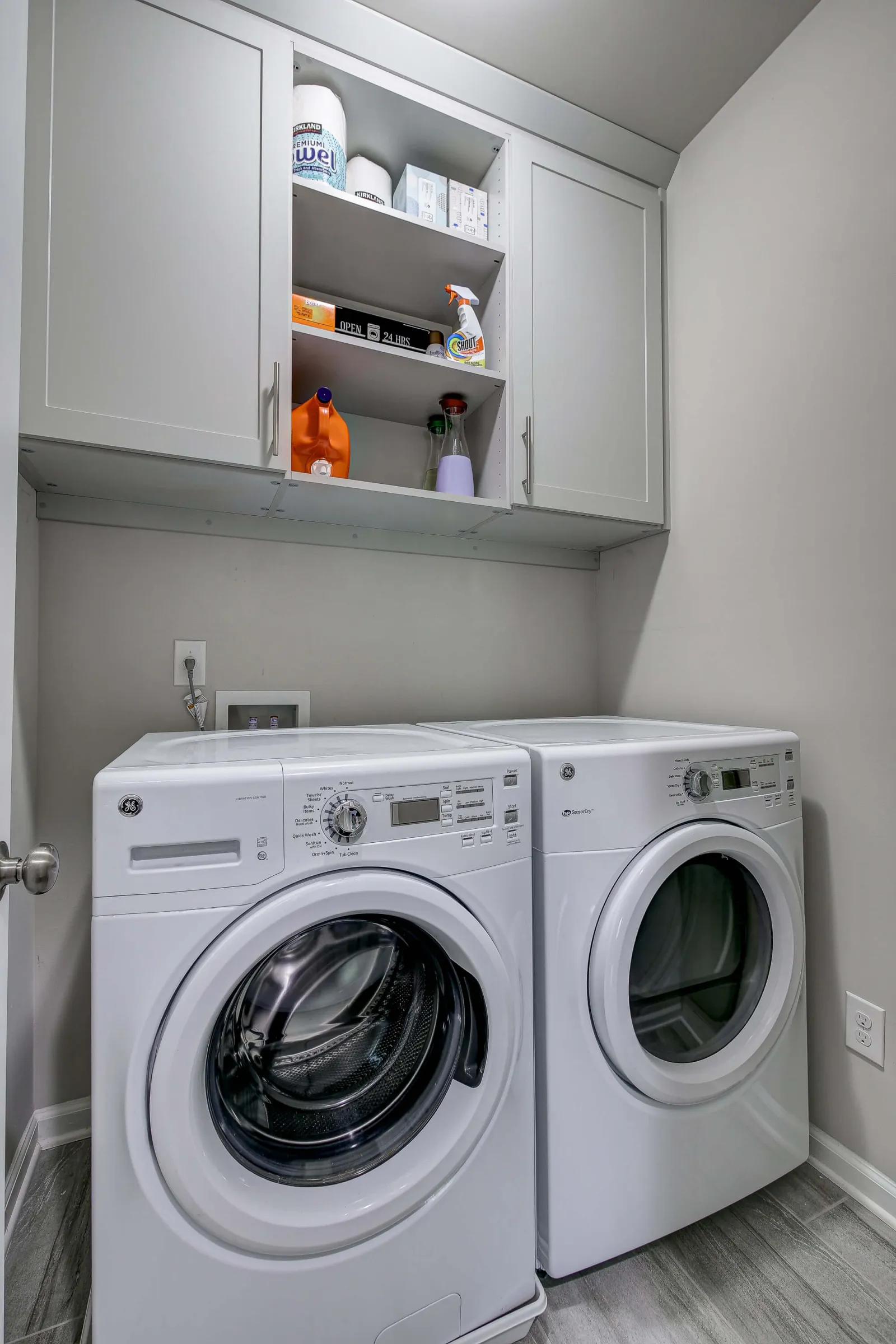 Why change things up
It's no secret that you aren't likely to go there much if you hate a room in your house. Or, even if you have a cluttered and unorganized room, it will give you feelings of dread. By reorganizing and livening up your laundry room, you can make laundry a more pleasant experience. You will find the chore less daunting by taking away the stress of doing laundry.
That said, let's look at some creative ways to reorganize and liven up your laundry room.

Open up the space
Does your laundry room have underutilized windows because your washer and dryer are blocking them? If so, now is a great time to change that. Not only does this allow in more natural light, but it gives you more space for laundry room shelving.

Shelving in the laundry room can be a lifesaver. When you know where everything else is, the chore becomes more of a motion that you repeat instead of something you have to put mental energy into.

It also gives you more space to sort your laundry, which, as you know, can be the worst part of doing laundry.
To make the space pop, why not put a folding table in the laundry room so you can do all of your folding right there as the laundry is fresh and warm out of the dryer? Not only does this take some of the hassle out of the chore, but it opens up another area for cabinetry. Using the space under the folding table gives you all sorts of room for your detergents and other items for doing laundry.

Consider the aesthetic
When you think about wall cabinets for laundry room, you might consider adding them specifically for storage. That's a great idea, but you can go further in taking away the glum of a laundry day.

How your laundry looks is crucial to how your laundry room feels. If your laundry room is drab, or the paint is chipping off, or your cabinets, it won't inspire you much to go in there. However, if you have a visually pleasing room, you're more likely to want to spend time in that room.
One of the fun things about a laundry room is that it's not exactly the centerpiece of the house. Generally, it is hidden away in a basement or a dark recess of the home. That means you have all the options for designing your laundry room.

Because your laundry room is hidden away, it doesn't need to match the house's theme. Have you ever wanted a room with bright pink everything? Now's your chance. Would you like to have a huge mural covering the whole thing? Go for it. It'll even make for a fun little stop when you have friends over to give them a tour of the house and might even inspire them to do the same thing.

Small room ideas
Storage is crucial in a small laundry room, and cabinets are the perfect solution. Cabinets help declutter a small space that is easy to accumulate clutter. Not only that, but cabinets in a small space put things right in front of you. You'll have easy access to everything you need, which means an easier time doing a chore that you don't want to do.
Are you thinking about adding cabinets to your laundry room? Contact Artisan Custom Closets today!