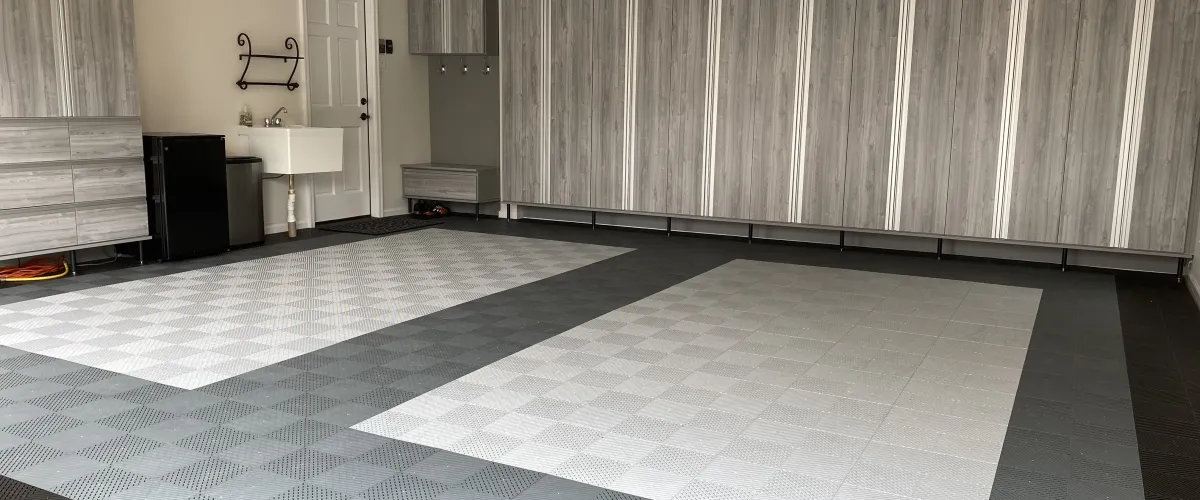 Garage Storage & Flooring
A couple recently moved into a new home in Marietta, Georgia, but before they did, they decided to install custom garage flooring and storage.

The garage flooring is a mixture Jet Black, Pearl Silver & Slate Grey Ribtrax Smooth tiles.

The garage storage unit's door and drawer faces are Melamine-style done in Frosty Chestnut with extrusion handles.