Custom Garage Flooring in Atlanta and Nashville

A custom garage floor not only protects the surface for years to come, but we can customize its design to perfectly match your style. Are you a retro junkie who loves historical designs and styles? We can make it happen. Do you love a modern look and feel with all the finer visual details? Artisan's teams are well-acquainted with this, too.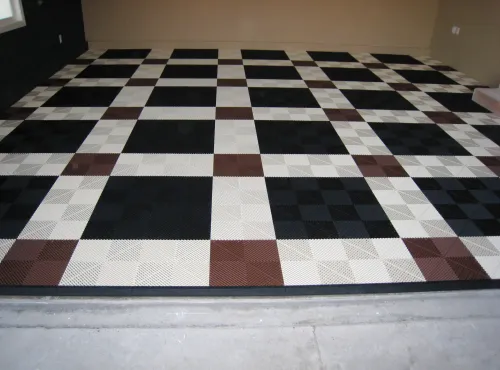 Premium Durability
Don't waste precious time and money on epoxy finishes, cheap floor paint, or low-quality floor tiles. Invest in our premium, long-lasting, and high-performance custom garage flooring in Atlanta and Nashville that is guaranteed to transform any garage floor.

The materials our teams work with are simple to design, easy to transport, and effortless to install. They also hold up well throughout years of use—even as your car's tires drive over them multiple times per day.

Superior Design
When it comes to the investments you make in your home and its structural materials, you deserve products that are designed for maximum effectiveness.

We combine Swiss engineering with North American manufacturing to make our custom garage flooring in Atlanta and Nashville. Our modular interlocking garage tiles are ultra-thick and built with extra connectors. Our product is also the only tile handcrafted with a four-point injection mold.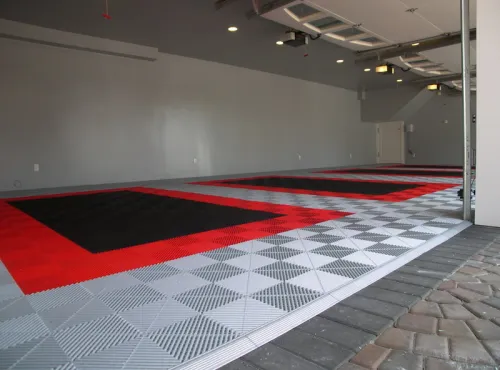 Ultimate Protection
Our event, commercial, and residential garage flooring tiles come with a 30-day guarantee and a 15-year warranty. Our warranty isn't prorated and includes no restocking fees and no hassles. Not that you'll need these benefits, but it never hurts to be safe! We like to think of this as an extra touch of our already much-loved customer service.

Take a look at previous examples of our garage floor tile designs below to get a feel for what you may want in your own home. Got questions? Call us now to speak with a member of our team, or fill out our free consultation form here. We look forward to helping you create the garage floor of your dreams!

Find Out What Makes the Difference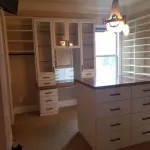 Spot on Design
L. Mealor
Flowery Branch, Georgia