Garage Storage Systems

Around Atlanta, GA
Custom Garage Cabinets and Storage Systems

A messy garage is difficult to walk through and visually frustrating when it's not organized. Artisan's custom garage cabinets and storage systems make it effortless to locate any tool as soon as you need it. The right system can also add style to your garage and keep it safe. Getting power tools or sharp garden implements up and out of the way creates a space safer for children. Smartly designed storage ensures you're making the most of your Atlanta, GA, or Nashville, TN, residence.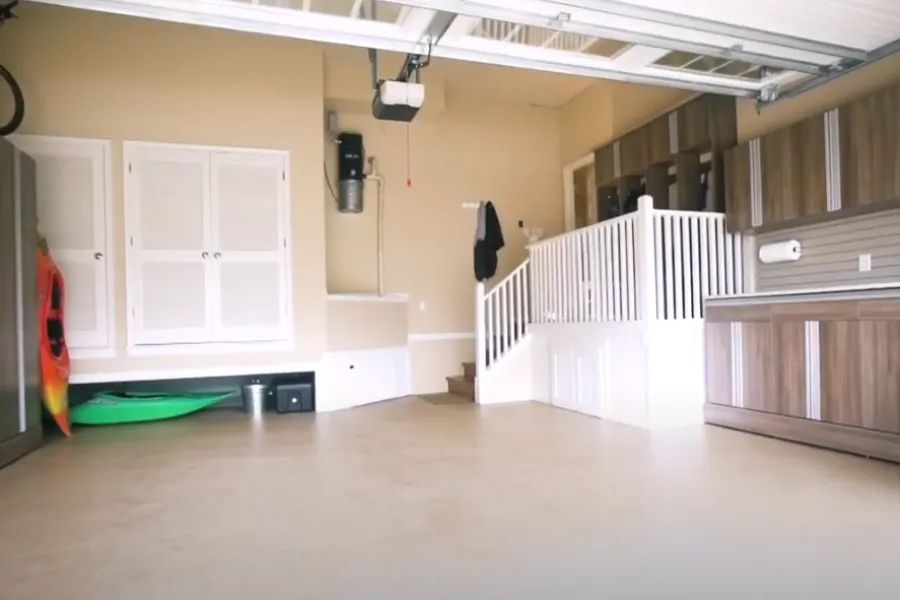 Belinda Skelton with Lisa Carlquist: Your Garage
See a glimpse of Belinda Skelton, Atlanta Living, getting her new custom garage storage system.

Garage Storage Systems
Your garage is a versatile space in your home, but that doesn't mean it has to be industrial or disorganized. Artisan Custom Closets offers garage storage solutions for homes in the Atlanta, GA, area as well as the Nashville, TN area. If your garage needs an upgrade to better suit your lifestyle and needs, give us a call.
Maximize Your Garage Space
Many people use their garage for more than just one purpose. We can evaluate your needs for your home's garage and make recommendations based on how you use yours. Our garage storage customization options include:
Shelves and cabinets
Countertops and work benches
Hanging racks and pegboards
Decorative hardware
We also offer a variety of accessories so you can really make the most of your garage space, including coat hooks; hanging baskets for gardening supplies, sports equipment, or fishing gear; LED ribbon lighting for inside cabinets; and locks for cupboards and drawers.
If you do a lot of messy work in your garage - such as woodworking, painting, car repairs, or gardening - we also offer garage flooring to protect your floors from spills or provide added traction.
Trust Our Design Experts
Artisan Custom Closets is dedicated to providing homeowners throughout the Atlanta, GA, area with custom solutions to make their lives easier and more organized. We design your space with you from start to finish, including 3D imaging to see what the finished product will look like before settling on a design.
We are also committed to taking care of the environment; Artisan Custom Closets uses materials that are Composite Panel Association's Environmentally Preferable Product-certified, which means that we use only recovered and recycled wood products and low chemical emissions to keep the air in your home clean and safe.
If you're ready to choose custom garage storage systems for your home, call Artisan Custom Closets at (844) 567-3477 for a free consultation.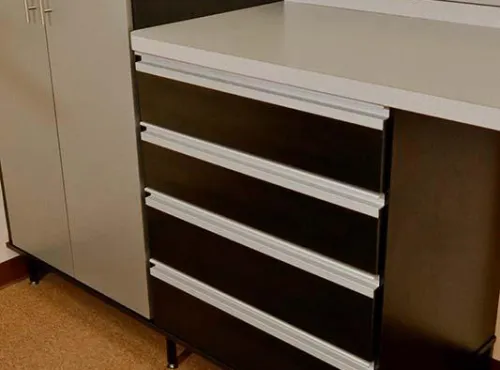 Enhance Your Storage
If seeing all your tools and toys scattered about is stressful, you may want custom garage cabinets that keep equipment neatly organized and out of sight. Identify the right storage solutions like cabinets, shelves, bike racks, pegboards, and more, and position everything in a way that makes sense.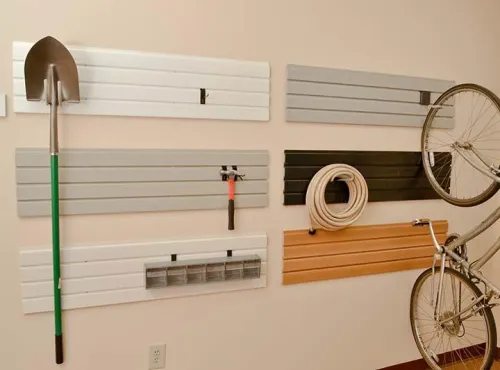 Divide the Space Into Zones
We may create separate garage storage areas for tools, gardening supplies, crafts, and sports equipment. Once we've divided everything up, we figure out how to maximize the space in each area.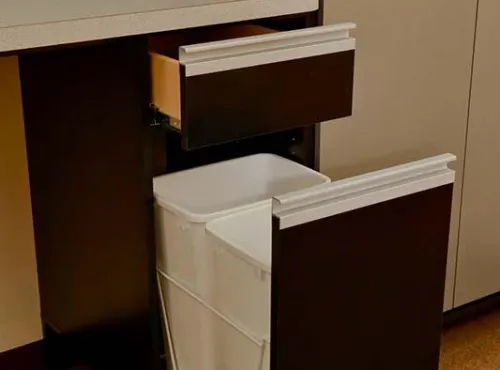 Custom Finish Options
Your garage storage system doesn't have to stand out awkwardly from the rest of your home's storage. Choose from a wide range of finish options that includes over 30 different solid colors and wood grains. Don't forget the little details like drawer pulls and cabinet handles.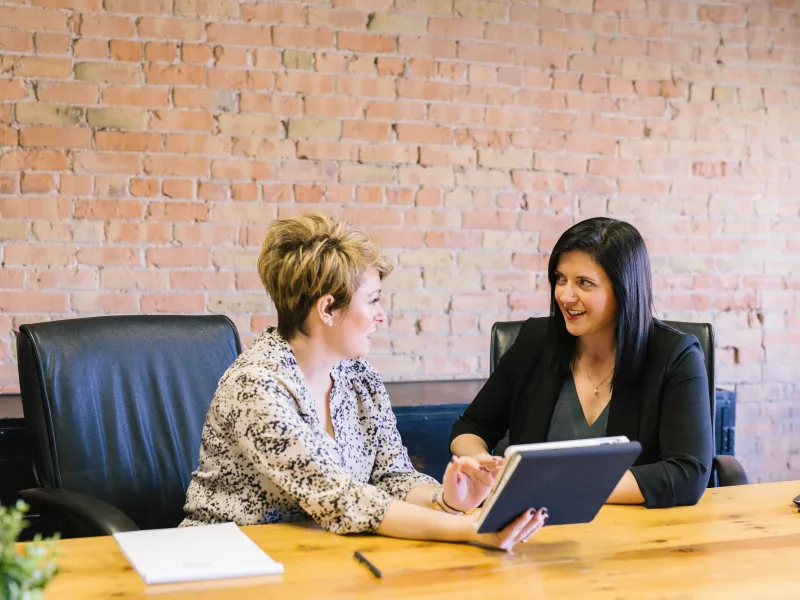 An Artisan Custom Closets design consultant goes to your home to talk with you about what you want from both an organizational and a style perspective. The design consultant will survey your garage space and divide everything into "zones."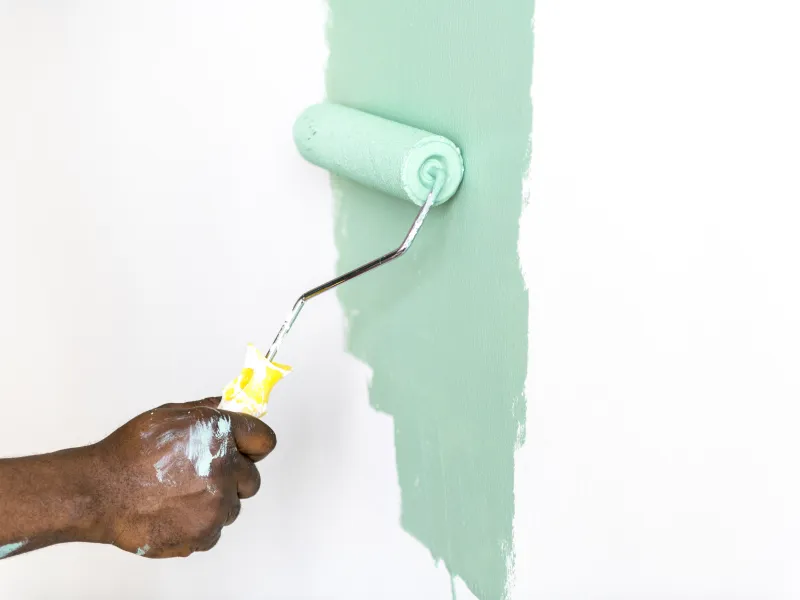 You customize the details of your new garage storage system and make the final selections on which storage solutions work for you. We have a huge range of finish options that includes over 30 different solid colors and wood grains.When you are completely satisfied with the design, our team will begin production. Every piece of your garage storage is produced in Atlanta by expert craftsmen.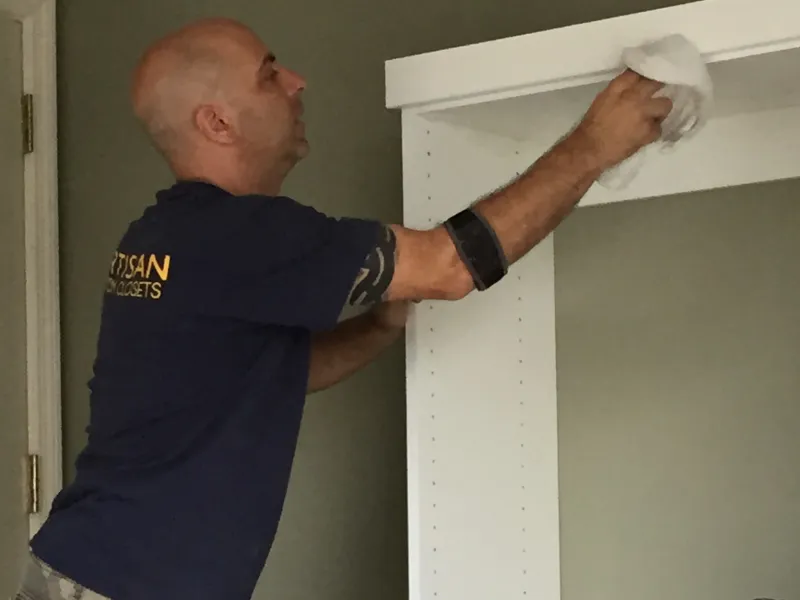 Most jobs are completed in one day and our average installer has more than 10 years of custom storage installation experience.

Find Out What Makes the Difference
Terrific Layout
L. Novak
Smyrna, Georgia