FindOut What a Custom Closet System Can Do for Your Home in Belle Meade, TN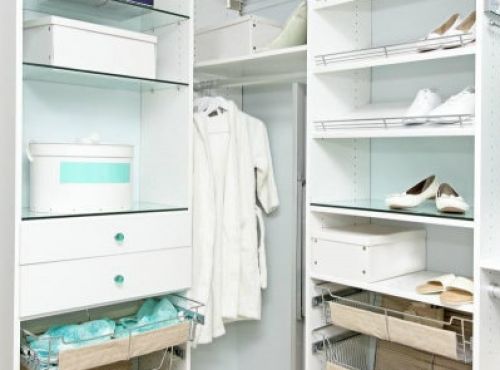 A well-designed closet system can turn chaos into order, helping you keep your home in Belle Meade, Tennessee, neat while making it easy to find the items you need, when you need them. At Artisan Custom Closets, creating organization and closet systems is our specialty, and nobody does it better than we do. We are a locally owned closet company—not a franchise—and we're proud to have earned a reputation for providing quality, service, and value beyond compare.
What Can We Create for You?
Do you wish that you could walk into your garage, quickly grab the tool, box, or piece of gardening equipment you need, and get on with your day? Maybe you'd like every piece of your carefully laundered clothing to have its proper place in a luxurious walk-in closet. Or perhaps you'd like to show your children the value of organization a with a kid's closet designed just for them. Rest assured, Artisan Custom Closets can create closet and storag systems to suit any room as well as anyone's specific lifestyle and budget. We provide:
Custom Closet Designs
You'll work with an experienced designer who will explain the many options available for your custom closet system. For example, in addition to a wide array of colors and textures, our systems can be outfitted with many different accessories. From pull-out racks and hampers for closets to spice and wine racks for pantries, we can meet your exact needs. What's more, your designer will create a photorealistic CAD rendering of your project, so you know precisely what you're getting before it is installed.
Top-Tier Products
Whereas other closet companies rely on third-party manufacturing, we build every component of our closet systems at our own facility. Using premium products, such as melamine, we ensure every part of our closet systems is durable enough to look and function like new year after year.
Expert Installation
Artisan Custom Closets has our own team of closet installation experts with years of experience. These specialists focus on providing a quality finish and won't consider the job complete until you are 100% satisfied.
Get Started
Learn more about what a custom closet system from Artisan Custom Closets can do to improve your home and your life. Contact us to schedule a free design consultation at your home in Belle Meade, TN.
What can Artisan Custom Closet provide for you?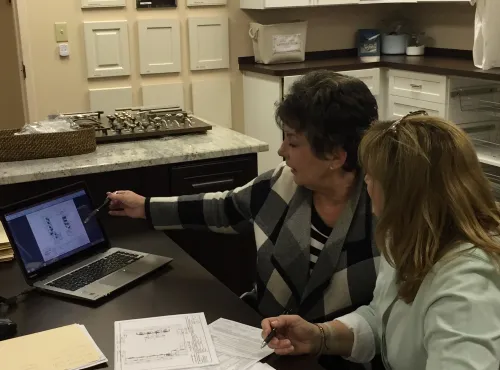 Designs
See numerous stunning Artisan design samples in a wide variety of styles, with the highest quality of materials and workmanship.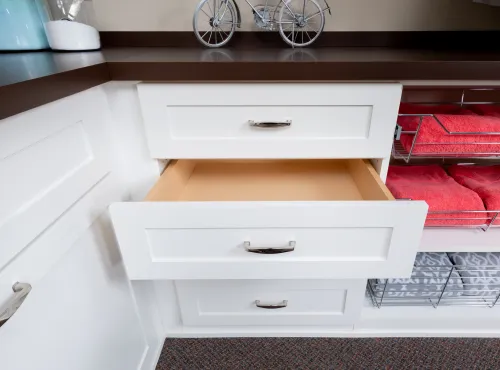 Features
Browse a wide variety of samples of luxurious wood finishes, glass treatments, and specialty materials. See our large selection of door and drawer designs, pull-out storage features, and hardware styles, from traditional to ultra-modern.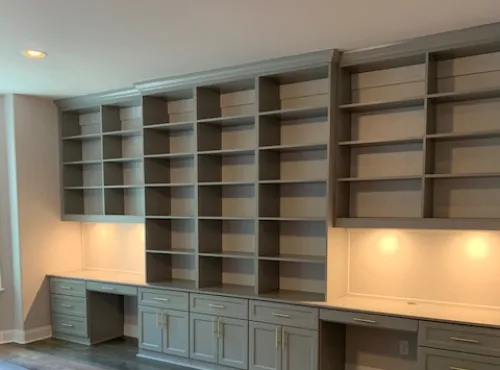 Lighting
Discover the extraordinary differences that lighting choices make in a custom closet designs. See numerous area, wall, shelf and accent lighting examples, and switch feature options.
Start Your New Closet with a Free Consultation
You may be just beginning to look at possibilities for an upgraded closet system in your home. Or, you may be ready to have a custom closet design created to fit your space. Either way, visit Artisan Custom Closets, and have a great time exploring the vast array of options available for state-of-the-art closets your Belle Meade home!

Contact - Or, call Artisan Custom Closets to make an appointment, so that we can make sure someone is available to meet with you when you arrive.

Hours
By Appointment Only

Custom Closets in Belle Meade
Your Artisan design consultant will help you choose the perfect closet style and finishes to match your personal needs, preferences, lifestyle, budget, and home interior build and décor. Then, Artisan will provide you with an attractive, ideally functional closet space for your home or office, or a spectacular new pantry, garage, laundry room, or other custom storage.