Organize Your Belle Meade, TN, Home with Custom Closet Storage Systems

Think about your closets for a minute. Are most of your clothes on hangers and the rest of them in neat, tidy…piles? An organized mess is still a mess, and you deserve better. At Artisan Custom Closets we specialize in creating unique storage systems that a specifically designed for your space and your lifestyle. As a local designer, builder, and installer of custom closet systems, including walk-in closet systems, Artisan Custom Closets has developed a reputation in the Belle Meade, TN, area for providing flexible solutions to meet virtually any homeowner's needs and budget.
Our Closet Storage Design Process
For your closet, you could go to a box store and buy a storage system. It may or may not fit the way you want it to and it definitely won't fix all of your storage issues. At Artisan Custom Closets, we have developed a detailed process to help our customers get complete storage solutions for their homes. When you work with us, we will:
Start with a free consultation, during which an experienced designer will visit your home, take measurements, and discuss your options
Schedule a follow-up design consultation—we're happy to visit your home, but we also invite you to visit our beautiful showroom to see examples of our work
Create a photorealistic CAD design of your closet system, allowing you to see what the finished product will look like and make any adjustments you wish
Custom build every component of your closet in our own facility using premium products
Have our own team of full-time specialists flawlessly complete your closet system installation—we even offer an optional "Prep & Paint" package
Learn More
To learn more about how a closet storage system can help clear clutter and organize your Belle Meade, TN, home, contact Artisan Custom Closets today.


What can Artisan Custom Closet provide for you?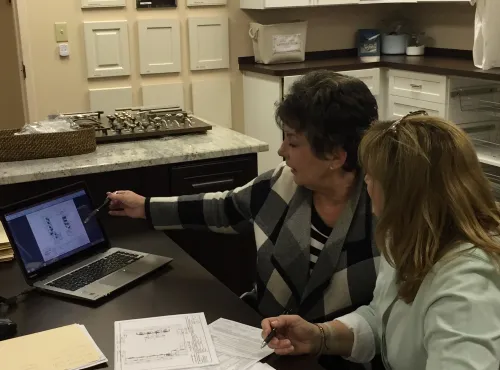 Designs
See numerous stunning Artisan design samples in a wide variety of styles, with the highest quality of materials and workmanship.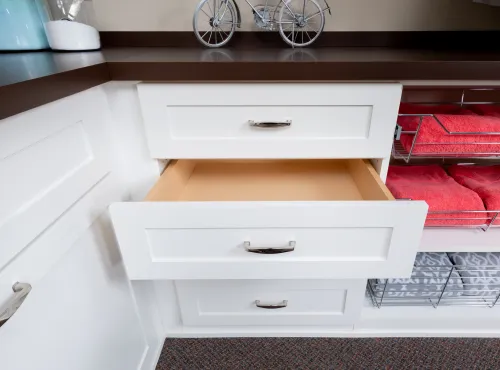 Features
Browse a wide variety of samples of luxurious wood finishes, glass treatments, and specialty materials. See our large selection of door and drawer designs, pull-out storage features, and hardware styles, from traditional to ultra-modern.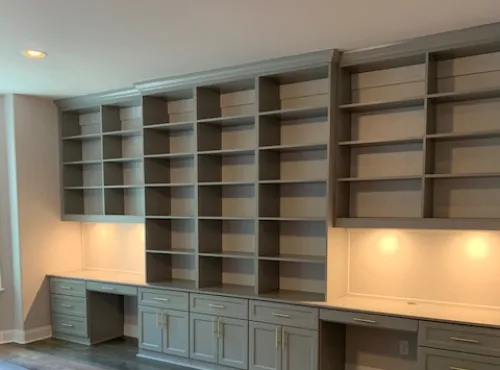 Lighting
Discover the extraordinary differences that lighting choices make in a custom closet designs. See numerous area, wall, shelf and accent lighting examples, and switch feature options.
Start Your New Closet with a Free Consultation
You may be just beginning to look at possibilities for an upgraded closet system in your home. Or, you may be ready to have a custom closet design created to fit your space. Either way, visit Artisan Custom Closets, and have a great time exploring the vast array of options available for state-of-the-art closets your Nashville home!

Contact - Or, call Artisan Custom Closets to make an appointment, so that we can make sure someone is available to meet with you when you arrive.

Hours
By Appointment Only
Custom Closets in Nashville
Your Artisan design consultant will help you choose the perfect closet style and finishes to match your personal needs, preferences, lifestyle, budget, and home interior build and décor. Then, Artisan will provide you with an attractive, ideally functional closet space for your home or office, or a spectacular new pantry, garage, laundry room, or other custom storage.