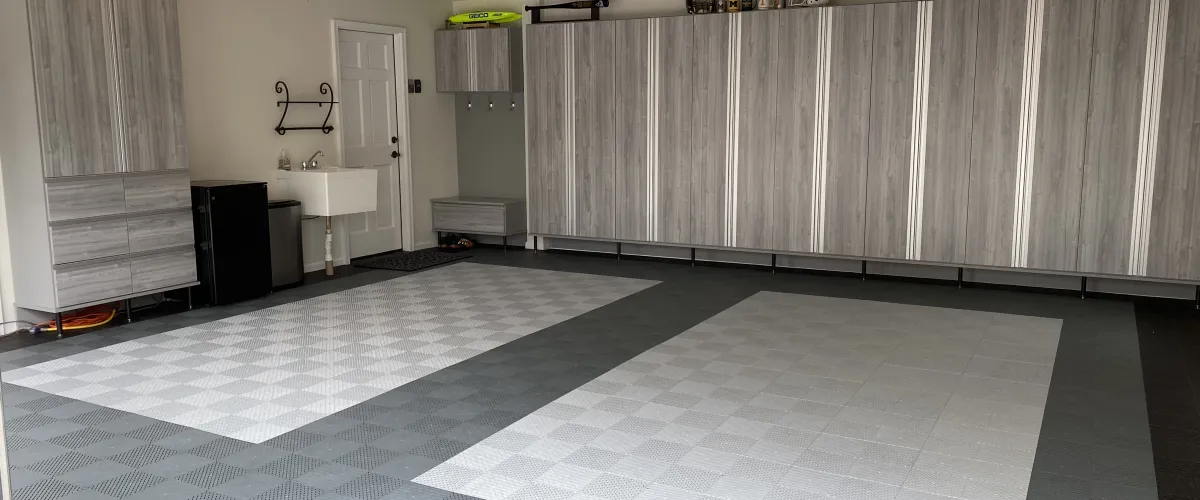 Customized Garage Storage Systems for Homeowners in Belle Meade, TN
If you're like most homeowners, your garage is often overlooked when it comes to cleaning and organizing your home, and there's a good chance your garage is lacking any type of organizational system. If that's the case for your garage, you may be interested in garage storage systems. At Artisan Custom Closets, we create fully custom garage storage systems and custom closet storage for homeowners in the Belle Meade, Tennessee, area and are proud to be known for our superior craftsmanship and attention to detail. We help homeowners make their garages into functional, organized spaces that can improve daily life.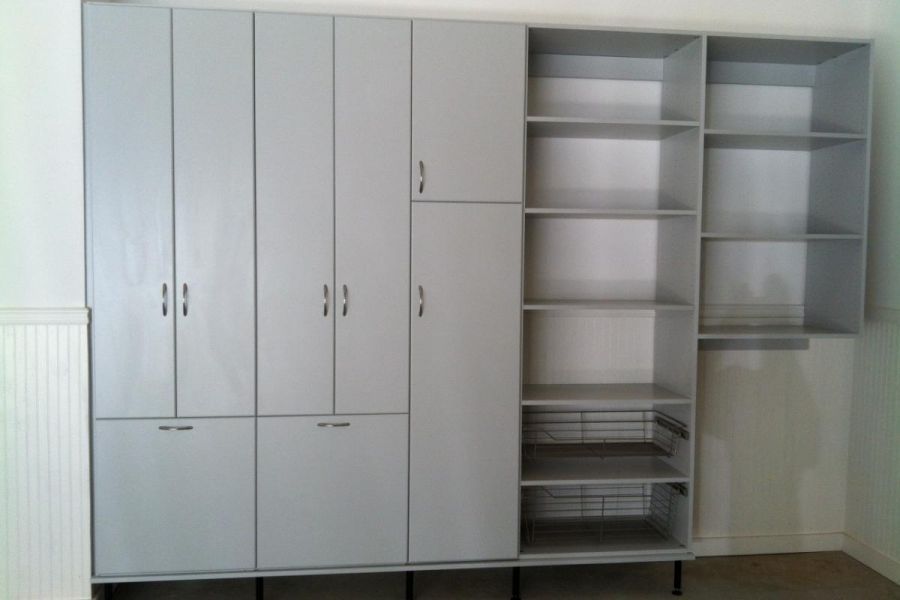 Make The Space in Your Garage More Functional
Garages can often become cluttered with items that no longer fit in your home. Artisan Custom Closets can help utilize the existing space and create a better organizational system in your garage by designing a fully customizable garage storage solution that works for you. Some of our options include:
Shelves and cabinets - This is a simple way to ensure every item has a place where it belongs.
Countertops - This is not only a way to make your space more functional, but also provide more storage space for your items.
Work benches - We can include work benches in your garage organization system, so it's easier to complete projects in your garage.
Hanging rods - Hanging rods are perfect for getting tools and equipment off the floor and out of the way.
We also offer solutions such as pegboards, coat hooks, hanging baskets and lightning, and decorative elements to give your garage a more welcoming feel, and potentially allow you to double it as a functional mudroom.
Contact Us to Learn More About Our Garage Storage Systems
To learn more about garage storage systems by Artisan Custom Closets, contact us today. We proudly create custom storage solutions for homeowners throughout Belle Meade, TN, area and are eager to add you to our list of satisfied customers.
What can Artisan Custom Closet provide for you?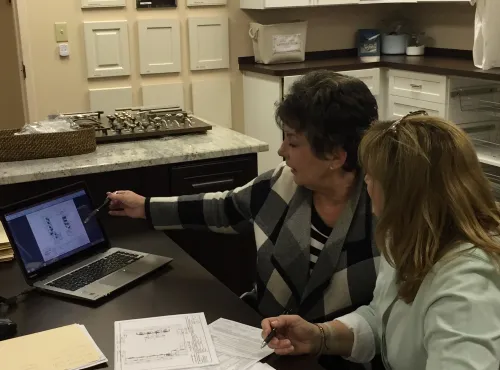 Designs
See numerous stunning Artisan design samples in a wide variety of styles, with the highest quality of materials and workmanship.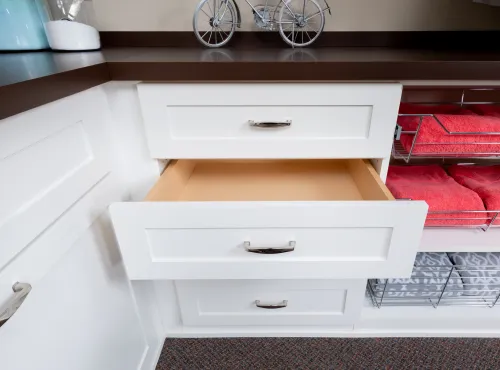 Features
Browse a wide variety of samples of luxurious wood finishes, glass treatments, and specialty materials. See our large selection of door and drawer designs, pull-out storage features, and hardware styles, from traditional to ultra-modern.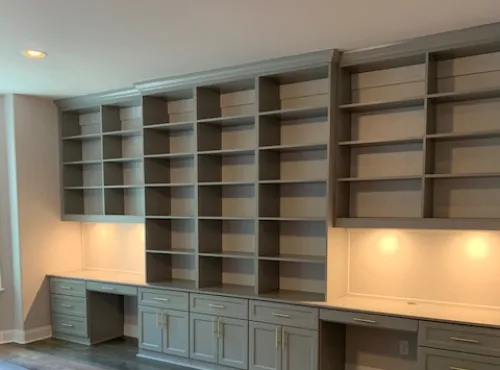 Lighting
Discover the extraordinary differences that lighting choices make in a custom closet designs. See numerous area, wall, shelf and accent lighting examples, and switch feature options.
Start Your New Closet with a Free Consultation
You may be just beginning to look at possibilities for an upgraded closet system in your home. Or, you may be ready to have a custom closet design created to fit your space. Either way, visit Artisan Custom Closets, and have a great time exploring the vast array of options available for state-of-the-art closets your Nashville home!

Contact - Or, call Artisan Custom Closets to make an appointment, so that we can make sure someone is available to meet with you when you arrive.

Hours
By Appointment Only
Custom Closets in Nashville
Your Artisan design consultant will help you choose the perfect closet style and finishes to match your personal needs, preferences, lifestyle, budget, and home interior build and décor. Then, Artisan will provide you with an attractive, ideally functional closet space for your home or office, or a spectacular new pantry, garage, laundry room, or other custom storage.