Kids have a remarkable ability to turn their rooms upside down. They have plenty of items, and keeping it organized is a challenge! Your home might look like a war zone without a proper kid's closet system. If you're worried about how to organize your kid's closet, here are nine kid closet ideas to help you maximize the space and arrange the little ones' possessions with ease.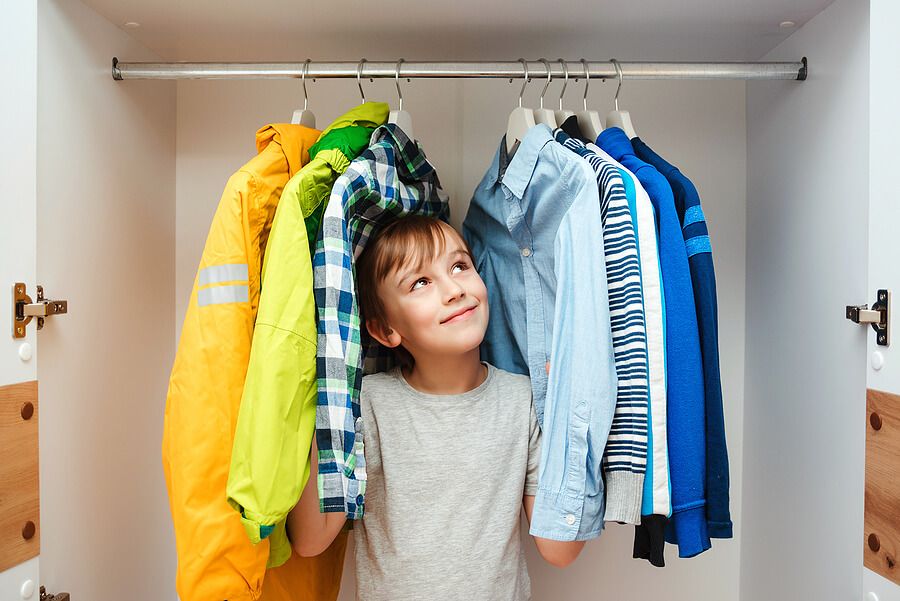 1. Start with A Clean Slate
The first step to organizing your kid's closet is to take everything out. This will allow you to assess what you're dealing with and devise a plan. Once you have everything out, sort the items into categories, such as clothes, shoes, toys, and sports equipment.

2. Customize Your Kids Wardrobe Closet
After you identify what you're dealing with, you can easily figure out several ways to design the closet. First, determine your needed shelves, storage space, and hanging systems. If you think it's difficult to customize a closet, you can consider relying on a professional closet design company.

A professional organizer is also an option. You can buy hanging space, drawers, over-the-door storage, and many others. You'll find various organizers on the market. Some come with adjustable options - you can fit such systems into your existing closet design and adjust them whenever you need extra storage.

3. Sort into Categories
Group similar items together to sort them into categories. This will help your kids easily find what they need and put things back. You can keep the sorted items in baskets and bins. Label the storage baskets or bins or color code them to make identification easier.

For example, creating separate bins for socks, shoes, shorts, play clothes, etc. You can also create separate storage for different sizes of clothes. Some of them will contain clothes that fit your kids now. Some of the bins might have oversized clothes you wish to use later.

4. Utilize A Hanging System
Hanging systems help to maximize space. If you have enough space, hang two bars. Place one hanging bar at the top and another one below it. It's easier for younger kids to reach the bottom bar and access their daily clothes. You can use the top bar to keep clothes that you don't want your kids to access now.

If you decide to have a single hanging bar, try to utilize the space below it using a dresser or shoe storage. Go for slimline hangers to maximize hanging space in the closet. You can also use closet rod organizers to sort out different categories in your hanging system.

5. Organize a Shared Closet
We suggest you divide the space if you have a shared closet that more than one kid uses. Take this for an example - for your boy and girl, create separate his and her sides in a shared closet. In such scenarios, you can label by color or use a bin system to distinguish both sides. This will make identifying items easier for your kids. Use a closet rod organizer to divide up the hanging section to separate your kid's clothes.

6. Get Creative with A Small Closet
If you have a small closet, you can do a few things to maximize space. You can store items with over-the-door organizers, floating shelves, and hooks. You can also keep things you don't use often on the top shelves, where they're out of the way.

7. Make the Closet Bright Enough
Whether your closet has enough lighting is an important aspect to consider. A bright setting with lights allows you to see the colors. Moreover, lighting makes a closet bright and beautiful. Your kids will be motivated to maintain the space when it's pretty and comforting. Various closet lighting options are available on the market, but if there's a window, opt to use natural light.

8. Create A Place to Sit
You can install a bench or seating area where your children can sit and put their shoes on. This can also become an additional storage, which is extremely functional and looks chic in a closet.

9. Store Toys Separately
Your kid's room probably gets messy from scattered toys and other children's items. Keep them in bins and define specific closet shelves where your kids can store the bins.

Do you think you need help designing the perfect closet for your kids? Call Artisan Custom Closets right now!